Lieutenant Colonel
JOHN ANCRUM CAMERON
Royal Engineers
By
Lieutenant Colonel Edward De Santis
Ó 2003. All Rights Reserved.
1. INTRODUCTION
John Ancrum Cameron came from a military family of distinction. His grandfather, Lieutenant Colonel Alexander Cameron, C.B. served with the 42nd Regiment of Foot during the Indian Mutiny and died at Bareilly on the 9th of August 1858. His father, Major Sir Maurice Alexander Cameron, K.C.M.G., R.E. served as Surveyor General of the Straits Settlements and was a Crown Agent for the Colonies. John Cameron had two brothers; Ewen Arthur Cameron and Alexander Cameron, both of whom served in the Army. Lieutenant Ewen Arthur Cameron served with the Royal Field Artillery and was killed during the Great War of 1914-1918. Alexander Cameron, K.B.E., C.B., M.C. served in the Royal Engineers and rose to the rank of Lieutenant General. Although this research is primarily about John Ancrum Cameron much information also is presented about the men previously mentioned. Their stories will be told at the end of this narrative.
2. EARLY LIFE AND FAMILY INFORMATION
John Ancrum Cameron was born on the 27th of August 1903 at 27 Brunswick Gardens, Kensington, in the County of London [1]. His father was Major Sir Maurice Alexander Cameron, K.C.M.G., an Old Wellington, and his mother was Ethel Georgiana Cameron, daughter of William Rutherford Ancrum of St. Leonard's Court, Gloucester [2].
John never got to know his mother, as she died in September of 1903, only three weeks after his birth, possibly from complications during childbirth [3]. In all probability he was raised by a nanny with the help of other family members and at the age of 13 he entered Wellington College at the start of the Michaelmas Term [4]. While at Wellington he lived in Anglesey Dormitory House and became Dormitory Prefect and Head of Dormitory. He also played for the school VI. While at Wellington College he spent many happy days between terms visiting with his grandmother at Upton St. Leonards and with his Aunt Alice, visits that began in 1918 [5].
In 1922 John left Wellington College after the Lent Term. He passed out very well with his family teasingly saying that it was "on account of his good handwriting." [6] Obviously this was not the whole story, as John was accepted at the Royal Military Academy at Woolwich, a distinction that would not have been granted to him solely on the merits of his handwriting. John did well at Woolwich and on the 26th of August 1924 he was commissioned a Second Lieutenant in the Corps of Royal Engineers [7].
3. TRAINING
Following his commissioning in the Royal Engineers, 2nd Lieutenant Cameron reported to the School of Military Engineering at Brompton Barracks, Chatham, Kent for further training as an engineer officer. He spent two years at Chatham and on the 26th of August 1926 he was promoted to the rank of Lieutenant at about the same time that he received orders assigning him to the Queen Victoria's Own Madras Sappers and Miners in India [8]. This assignment to a unit of the Indian Army was to be a significant milestone in his life, as he spent most of his career with the Indian Sappers and Miners and came to love India and the Indian people.
4. ASSIGNMENTS AND CAMPAIGN SERVICE
Bangalore, India (1927)
Lieutenant Cameron arrived in India in 1927 and was assigned initially as the Assistant Adjutant of the Madras Sappers and Miners at St. John's Hill in Bangalore. Anxious to get an assignment with the troops in the field, Cameron remained at Headquarters for only a short time before being assigned to the 10th Field Company, Madras Sappers and Miners at Razmak on the North West Frontier in 1928 [9]. It here that he would have his first experience with active service in the field as a company officer.
North West Frontier (1929-1931)
In April of 1930 a rebel organization known as the Redshirts, under Abdul Ghaffar, began causing trouble along the Mohmand Frontier and in the border villages. The British found it necessary to establish a blockade line and an improved road system to ward off these rebels. A few minor actions were fought, but most of the period through March of 1931 was spent in making roads and building posts. A small expedition also was sent into Tirah during this period.
Lieutenant Cameron saw his first action on the 11th of May 1930 when 4,000 Tochi Wazirs attacked Datta Khel and were driven off by the Razmak Column, which included the 10th Company, Madras Sappers and Miners. Although the attack by the tribesmen was beaten off, the Circular Road between Razmak and Jandola was closed for some time. On the 10th of July 1930 Cameron's company along with the Razmak Column advanced to Tauda China and afterwards through Dwa Toi to Ladha. This advance ended the hostilities in Waziristan [10]. For his participation in the campaign, Lieutenant Cameron was awarded the India General Service Medal 1908-1935 with clasp [NORTH WEST FRONTIER 1930-31] [11].
Lieutenant John Ancrum Cameron
Christmas Day, 1930
in the Khyber Pass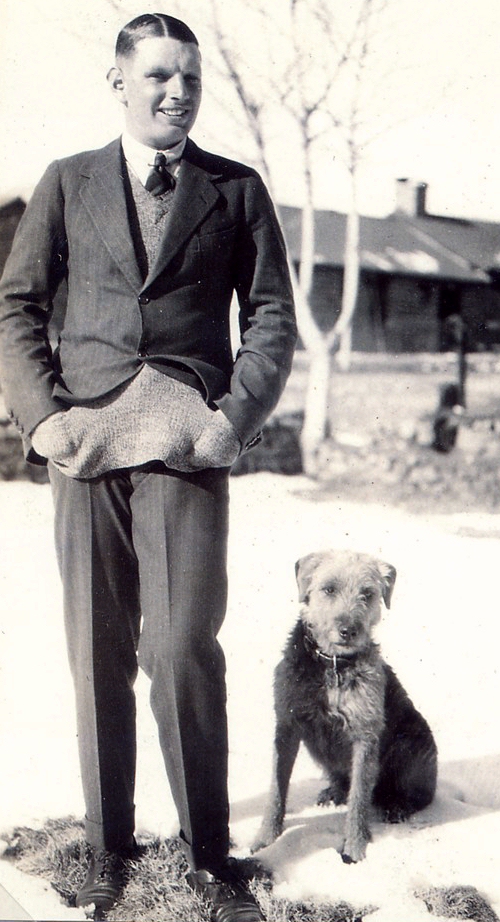 Bangalore, Home Leave and Dacca (1931-1934)
In March of 1931 Lieutenant Cameron was still serving as a company officer with the 10th Company, Madras Sappers and Miners. By this time the company had returned to Bangalore [12].
In December of 1931 Cameron went on home leave to England [13]. He remained on leave for 8 months and returned to India on the 18th of August 1932 when he again took up his position as a company officer with the 10th Company, Madras Sappers and Miners at Bangalore [14,15]. He served with the 10th Company until December of 1932 when he again took the post of Assistant Adjutant of the Corps at Bangalore [16]. This posting was a short one, however, for in March of 1933 he was assigned as a Company Commander of the Training Battalion, Madras Sappers and Miners at Bangalore [17].
Lieutenant Cameron served with the Training Battalion until April of 1934 when he was again assigned to a field unit. This time he was posted as a company officer to No. 11 Army Troops Company, Madras Sappers and Miners at Dacca [18]. He remained with this company for only a short time and in July of 1934 he left the Madras Sappers and Miners for other duties with the Military Engineer Service.
Fort Sandeman (1934-1935)
Cameron was assigned to duties with the Military Engineer Service, Zhob and Sind [19]. After reporting to the M.E.S. he was assigned as the Assistant Garrison Engineer at Fort Sandeman [20]. He served in this capacity until 1936 when he was reassigned, after his promotion to Captain, as Officer Commanding, No. 11 Army Troops Company, Madras Sappers and Miners in Bangalore. In 1938, after about two years with his old company, he was posted as Officer Commanding the 15th Field Company, Madras Sappers and Miners the 12th Indian Infantry Brigade in Singapore.
Preparations for War (1939-1942)
Following his appointment to Acting Major in September 1939, Cameron returned to Bangalore and assumed new duties as the Officer Commanding the 14th Field Company, Madras Sappers and Miners. By this time his experience with the Indian Army in general and the Madras Sappers and Miners in particular was great indeed. During the 12-year period between 1927 and 1939 he had served as Adjutant of the Corps and as a company officer or Officer Commanding a training company, three field companies and an army troops company, as well as performing duties as a Garrison Engineer. An officer who served under Cameron in the 14th Field Company had this to say about him [21]:
"I owe him much for he taught me the ins and outs of the Indian Army and in particular how to defeat the babu machinery. He was eccentric but kind even though when roused his temper was explosive. In those days he was a bachelor, teetotal and a regular church-goer, but he was certainly not dry in other respects. I enjoyed being under his command and I know that the Tamil and Telegu VCOs [22] and Ors [23] worshipped him."[24]
In April of 1941 Major Cameron assumed command of the 15th Field Company, Madras Sappers and Miners. He remained in this position only until November of 1941 when he relinquished command in preparation for his assignment to another unit. That assignment came in February of 1942 when he was posted as Officer Commanding the 12th Field Company, Madras Sappers and Miners with the 4th Indian Division. This assignment would take him into the heat of battle against the Axis forces in World War 2.
North Africa (1942 - 1943)
Cameron arrived at his new company just in time to get caught up in Field Marshal Rommel's counter offensive against the British Eighth Army. The Eighth Army had hardly occupied Benghazi when it was ordered to demolish its port facilities and to withdraw. The 12th Field Company and the other 4th Indian Division Engineers carried out extensive demolitions in Benghazi and then withdrew eastwards towards the Gazala line. A lull in operations occurred at this time and the 4th Division Engineers helped the infantry to lay mines and prepare anti-tank defences. Half a million mines were laid.
During this period and in fact during most of the North African campaign, the 12th Field Company directly supported the 7th Infantry Brigade of the 4th Indian Division.
On the 27th of May 1942 Rommel aimed a powerful attack at Gazala and by the 10th of June the Germans had breached the British defensive line. The British Eighth Army carried out a withdrawal to the Egyptian border, leaving behind only the garrison at Tobruk. The 4th Indian Division was relieved by the 5th Indian Division and the brigades of the 4th Division, in infantry brigade groups, were sent separately to Cyprus, Palestine and the Suez Canal Zone. Cameron and his company, in support of the 7th Infantry Brigade Group, went to Cyprus.
This dispersal of his men to all points of the compass was a bitter blow to the Divisional Commander, Major General F.I.S. Tuker, CB, DSO, OBE. Ever since assuming command of the division his mind had been engrossed with the problems of desert warfare. Now his division had been committed piecemeal to defensive operations in widely dispersed areas. General Tuker expressed his bitterness as follows in a letter to the Deputy Commander-in-Chief, India:
"I have always opposed the pernicious infantry brigade group system. It does for small wars but it is rubbish for modern warfare. It leads to confusion, dispersion, unbalancing of forces and chaotic planning."[25]
As a man of action, John Cameron was not thrilled either with the idea of his company taking a back seat on Cyprus while the big show was ongoing in North Africa.
The mission of the 7th Infantry Brigade Group on Cyprus was one of defence of the island and its military facilities. The previous scheme of defence for Cyprus had scattered the defenders in small groups covering the ports and beaches. In such dispersal the garrison represented little more than a liability to the Royal Navy. General Tuker proposed to concentrate his forces in a central position to provide the colony with the capability to withstand siege. The 7th Infantry Brigade took part in anti-invasion exercises and indulged in an extended period of training on the Cypriot mountainsides. Although not known at the time, these maneuvers would be valuable training for the upcoming operations in the mountains of Italy. Training for the 12th Field Company, however, was not as realistic as it could have been and sorely disappointed John Cameron. The engineer tasks for the anti-invasion exercises were chosen by infantry officers without engineer advice [26]. Engineer training consisted of road craters, railway bridge demolitions, mined chambers in rock and similar jobs, all of which could be accomplished in an hour or two by the planting of notice boards. No actual work was carried out and the Sappers gained very little experience from these simulated activities. Cameron was justifiably frustrated by this lack of realistic training for his officers, non-commissioned officers and men.
During the spring and early summer of 1942, many changes were made in commands throughout the division. Of particular interest to Major Cameron was the assignment of Lieutenant Colonel John H. Blundell, OBE, R.E. as his new boss, replacing Lieutenant H.P. Cavendish, DSO, OBE, R.E. as the CRE of the division.
In the third week of August 1942, the 7th Brigade along with its supporting units were relieved in Cyprus and moved to Egypt. The 4th Indian Division reassembled and rejoined the British Eighth Army in November of 1942 prior to the pursuit of Rommel's forces after the Battle of Alam el Halfa. At last Cameron and his men were back in the action in North Africa.
On the 4th of November 1942 the 12th Field Company was assigned to a flying column whose mission was to round up prisoners, guns and equipment left behind by the retreating Italians in Rommel's force. Cameron and his company took part in this operation for several days, primarily with the mission of clearing minefields. On the 7th of November 1942 the 4th Indian Division was withdrawn from offensive operations and Major Cameron's company and the rest of the 4th Division Engineers were left behind at El Alamein on salvage operations to clear the battlefield. They rejoined the Eighth Army for its final attack on the Mareth Line [27].
The British attack on the Mareth Line commenced on the 20th of March 1943 with the 50th Division of British XXX Corps leading the attack. Casualties in the attack were extremely heavy and rains badly damaged a causeway across Wadi Zig-Zaou constructed by the 50th Division Engineers, thus hindering the forward movement of heavier tanks to support the infantry assault. On the night of the 21st/22nd of March 1943, heavy rain brought the wadi down and further damaged the crossing. On the 22nd of March, the Sappers and Miners of the 4th Indian Division were placed under orders of the 50th Division. During the afternoon of the 22nd the enemy counterattacked strongly and considerably reduced the bridgehead across the Wadi Zig-Zaou. When the engineers started work that evening to build two new causeways, conditions were extremely difficult. Led by their C.R.E., Lieutenant Colonel J.H. Blundell, R.E., and the two company commanders, 4th and 12th Field Companies plunged into the wadi bed and worked feverishly with fascines and wire mesh to build the causeways.
The enemy was on the offensive and at very close range. The wadi was an inferno of fire. The rising moon silhouetted the men working on the east bank and transport blocked the approaches to the crossing sites. When enemy fire opened up on the sapper parties, British covering detachments replied. From front and rear over the heads of the sappers, tracer rounds, mortars and sheets of machinegun fire streamed. Then the field guns joined in. Between the walls of exploding shells the engineers grappled with their task. The area around the Wadi Zig-Zaou was transformed into a block of dust and fumes, shot with flames rising into the luminous sky [28].
On the approaches to the wadi, vehicles continued to unload infantry for the coming assault. The press of transport blocked the sapper lorries carrying the steel mesh for the causeway. In the wadi itself in the midst of an ear-splitting din and a hail of bullets, the work proceeded calmly and steadily. Madrassi and Sikh Sappers and Miners lived up to the cool and imperturbable behaviour of their officers. Major W.J.A. Murray and Lieutenant J.R.S. Baldwin of the 4th Field Company and Major John A. Cameron and Subedar Sampangiraj of the 12th Field Company supervised the tasks as calmly as though on exercises [29].
Lieutenant Colonel Blundell was everywhere encouraging his men with his cheery laugh and exhortations. He pointed out how safe others must be since a man of his height remained unhit (although he actually had the peak of his cap shot off). In the middle of the bridging operations an infantry officer reached the wadi to ask for mine detectors in order to clear a way to one of his men who had been blown up in a minefield. Without hesitation Lieutenant Colonel Blundell and a sapper proceeded to the rescue. When the sapper was hit by machinegun fire, Blundell sheltered him with his body and carried him to safety.
Hour by hour the work continued. Small groups of men dashed forward a few yards at a time to deliver material to the workers in the cleft of the wadi. The ramps were cut, the fascines laid and the ballast spread to make firm crossings. At 3:30 a.m. on the morning of the 23rd of March 1943 the enemy put down a heavy barrage in preparation for a further counterattack. Under the fire the causeways were finished and Blundell, Cameron and their men withdrew started to withdraw from the wadi.
The Sappers and Miners might have been pardoned had they scurried for safety. But along the wadi the assault infantry waited. Before withdrawing Blundell explained to his men that it might have an unfortunate effect upon these troops if men were seen running to the rear. He therefore ordered that all should move back at a casual pace, chatting and joking as if on some ordinary occasion. Blundell himself left the area last, walking even more slowly than the others and stopping to talk to infantry groups to explain the situation while his men waited for him. On such occasions the Sappers and Miners halted around their officer, moving only when he moved. This cool behaviour was not wasted or frivolous. Many units bore witness to the heartening effect of the coolness, confidence and bearing of the Indian Sappers and Miners at Wadi Zig-Zaou [30]. The coolness and bravery of Major Cameron and the other officers and men of the 4th and 12th Field Companies during this action were truly extraordinary. It is difficult to understand why Cameron did not deserve the Military Cross or a least a mention in despatches for his brave conduct at Wadi Zig-Zaou.
The 4th Indian Division fought its way towards Tunis through the Matmata Mountains near Mareth and Zarat from the 25th through the 28th of March 19143. Major Cameron's next action with the 12th Field Company, Madras Sappers and Miners came on the 6th of April 1943 during the attack at Wadi Akarit. The attack on the Axis position was launched by British XXX Corps with the 51st Division on the right, 50th Division in the centre and the 4th Indian Division on the left. The divisional engineers of all three divisions had the task of making gaps in the minefields covering the position and making crossings over anti-tank obstacles. This they did under heavy fire. All three field companies had come forward to work on a track that would carry the divisional vehicles across the Oudane el Hachana ridges and the work went forward in the customary imperturbable fashion of the Indian Sappers and Miners.
During the course of the work a German artillery salvo took a tragic toll. At 1600 hours when Lieutenant Colonel John Blundell was conferring with his officers, a shell struck in the midst of the group of officers. Major W.J.A. Murray, MC, R.E., commanding the 4th Field Company and Captain Baldwin were killed outright, together with Lieutenant Allan, an American liaison officer who had joined the 4th Indian Division Engineers in Cyprus. The courageous Lieutenant Colonel J.H. Blundell was so seriously wounded that he died in the dressing station. General Tuker wrote the following regarding Blundell:
"He died yesterday evening, mourned by thousands of humble Indian soldiers."
The Commandant of the Bengal Sappers and Miners on hearing of Blundell's death remarked:
"He is the greatest individual loss that this Corps has so far suffered."[31]
After the death of Lieutenant Colonel Blundell, Major Cameron relinquished command of this company, was appointed an Acting Lieutenant Colonel, and assumed the duties of the Commander Royal Engineers for the division [32]. Although honoured by this promotion, Cameron was very much saddened by the death of his old boss who he held in very high esteem.
Lieutenant Colonel Cameron took part in the final assault on the Axis forces in North Africa and the capture of Tunis. This took the 4th Indian Division Engineers through Sfax, El Djem, Sousse, Enfidaville and into action at Djebal Garci on 19-20 April 1943. On the 6th of May 1943 the British IX Corps, with 4th British and 4th Indian Divisions making the main attack at Medjaz el Bab, opened up the attack to penetrated the German position, with the British 6th and 7th Armoured Division tasked to exploit the penetration. The armoured divisions were to move through the gap opened by the infantry and secure the high ground immediately west of Tunis, thus breaching the inner defences of the town. The chief job of the engineers in preparation for the attack was to prepare routes forward for the armour. This included clearing gaps through enemy minefields as far forward as possible. Major Cameron's 12th Field Company, assisted by 200 Gurkha soldiers, also rebuilt 80 feet of roadway that had been cratered by the enemy to the north of Ste. Marie du Zit.
The overall British attack went entirely according to plan and victory was complete. The Germans surrendered on the 12th of May 1943 and Lieutenant Colonel Cameron's sappers were then put to work on clearing minefields and booby traps, bridging work, establishing water points and constructing prisoner of war cages. On the 17th of May 1943 the 4th Indian Division began to trek back to Tripolitania and a week later the division concentrated at Misurata, on the sea coast 120 miles east of Tripoli. Here the men of the Indian Sappers and Miners, along with the rest of the division, got a well earned two week's rest.
Light training began early in June; however, on the 13th of June 1943 word was received that His Majesty the King-Emperor was in Africa and would review the 4th Indian Division on the 19th of June. While still serving as the Commander Royal Engineers of the 4th Indian Division, Lieutenant Colonel Cameron was chosen to command the Victory Parade in North Africa during a visit of H.M. King George VI. This honour was bestowed on him because of his superb command of the Indian languages. His competence with the languages was in fact so great that he was called upon to interpret for the King Emperor during the parade [33]. This competence with the language was developed by Cameron as a direct result of his esteem for his Indian soldiers and his desire to learn their customs and to be able to communicate fluently with them. He demonstrated this keenness to learn their languages early in his career and continued it for most of his life.
Cameron's organization of the Indian Sappers and Miners for the review by the King-Emperor was meticulous. The troops rehearsed their part in the review until their performance was near perfection. On the grand day the parade was formed at 1400 hours and Cameron held one final practice before the troops were stood easy. At 1450 hours cheers could be heard in the south as the King's car passed the divisional headquarters. The Indian Sappers and Miners were honoured to be on the right of the line, immediately after the Royal Artillery. This made them the first Indian unit to be inspected by the King-Emperor.
The cheers drew closer as the King passed the each field regiment of artillery. At the appropriate moment Cameron gave the order: "The Sappers will come to attention!" followed by the orders of each of the officers commanding the companies to bring their units to attention. The Royal car passed the 12th Field Company and then the 11th Field Park Company and stopped opposite Lieutenant Colonel Cameron who was presented to the King by General Tuker. In addition to General Tuker, Field Marshall Montgomery also was in the Royal car.
Cameron shook hands with King George VI and presented one of his VCO's, Subedar Narinder Singh, to His Majesty. The King, looking pleased with the Sapper and Miners, pronounced them "A good lot" at which time Cameron took a pace to the rear and ordered, "Sappers and Miners, three cheers for His Majesty the King-Emperor." As the Sappers cheered, the officers raised their caps and the men their right hands in salute. In the evening General Tuker returned to visit with the 4th Division Sappers and Miners. Lieutenant Colonel Cameron gave his men each a bottle of beer with which to drink the health of the King-Emperor. The Pathans of the unit drank tea instead [34].
For his work during the capture of Tunis, Lieutenant Colonel Cameron is mentioned in the history of the 4th Indian Division with these words [35];
"Lieutenant Colonel JA Cameron, CRE, an efficient Scotsman, led the Sappers and Miners in the magnificent tradition of their Corps."
For his services in North Africa, Lieutenant Colonel Cameron was awarded the Africa Star [36]. As mentioned previously, he did not receive a decoration or even a mention in despatches although his command of the 12th Field Company under fire was exemplary. One wonders if such an award would have been forthcoming if Lieutenant Colonel Blundell had not been killed. His death prior to the end of the campaign in North Africa may have denied Cameron a much deserved award.

Italy (1943 – 1944)
The 4th Indian Division played an extensive role in the campaign in Italy where it served in the actions leading to two bloody assaults on the German positions at Monte Cassino. During these operations the engineers constructed and repaired mountain roads, installed barbed wire barriers and placed minefields in support of the attacking infantry.
Following the capture of Monte Cassino the division undertook operations on the lower Adriatic and in Central Italy. It also participated in Operation Vandal and in operations against the Gothic Line during August and September of 1944. At the end of September 1944 the division assembled in the vicinity of Lake Trasimeno to reorganize, refit and train for upcoming operations. Instead, the division received word that it would leave Italy and proceed to Greece.
Lieutenant Colonel Cameron performed his duties as the division's C.R.E. during the entire campaign in Italy and was awarded the Italy Star for his services [37]. It is believed that he continued these duties with the division after its move to Greece [38].

The 4th Indian Division sailed from the port of Taranto in November of 1944 and its transports rendezvoused at the island of Skiathos in the northern Aegean, where an advanced base had been established. The division engineers immediately began a survey of the docks and went to work on the roads. Lieutenant Colonel Cameron appears to have remained as the Commander of the 4th Indian Division Engineers until late January or early February of 1945 when he returned to India.
India (1945 – 1948)
On the 9th of February 1945, sometime after his return to India from Greece, Lieutenant Colonel Cameron was appointed Assistant Commandant (Administration) of the Madras Sappers and Miners at Bangalore. On the 23rd of May 1946, while at Bangalore, Cameron was mentioned in despatches for his outstanding service in the Mediterranean Theatre [39]. In addition he was awarded the 1939-45 Star, the Defence Medal and the War Medal for his services during World War 2 [40].
Malaya (1948 – 1970)
In June of 1948 field operations were begun against the Communist insurgents in Malaya. Lieutenant Colonel Cameron was ordered to Malaya where, on the 30th of May 1949 he was appointed Assistant Director of Works. He served with distinction in this capacity and on the 27th of April 1951 he was mentioned in despatches for his services in Malaya [41]. He was also awarded the General Service Medal with clasp [MALAYA] [42].
It appears that John Cameron liked his time in Malaya and decided to stay on even after he retired from the Army in July of 1952. Counterinsurgency operations were still on going at the time and in fact continued until July of 1960. After leaving the Army, Cameron found employment as a Security Officer in Pahang, Malaya. The precise nature of this work is not known, although one would suspect that it involved training of local security forces. Additionally, between 1953 and 1957 he served as the Commanding Officer of the Pahang and Selangor Home Guard and was involved in combating Communist guerrillas. He apparently had some very unpleasant experiences while in Malaya that he mentioned to members of his family at home, but was unwilling to talk about in detail [43].
He took a considerable interest in the people while serving in Malaya, just as he did with his Indian soldiers. He got involved with a church group of Christian Malays and he was injured in a serious motor accident while taking a group of local people to church for a Good Friday service [44].
Except for a trip to England in 1953 to celebrate his 50th birthday with relatives at the Falcon Hotel in Bromyard, John Cameron remained in Malaya until 1966 when it appears that he returned to England to stay [45]. In 1970 he was still using Lloyds Bank Ltd. in London as his mailing address [46].
5. PROMOTIONS
John Ancrum Cameron received the following promotions during his time in service:
| | |
| --- | --- |
| Date of Promotion or Appointment | Rank or Position |
| 26 August 1924 | 2nd Lieutenant |
| 26 August 1926 | Lieutenant |
| 26 August 1935 | Captain [47] |
| September 1939 | Acting Major |
| 26 August 1941 | Major [48] |
| 4 April 1943 | Acting Lieutenant Colonel |
| 1949 | Lieutenant Colonel |
6. SUMMARY OF MILITARY SERVICE
| | |
| --- | --- |
| Location | Period of Service |
| Chatham, Kent | June 1924 – August 1926 |
| Bangalore, India | August 1926 – December 1929 |
| Razmak, North West Frontier, India | December 1929 – March 1931 |
| Bangalore, India | March 1931 – April 1934 |
| Dacca, India | April 1934 – July 1934 |
| Fort Sandeman, India | July 1934 – 1936 |
| Bangalore, India | 1936 – February 1942 |
| North Africa | February 1942 – November 1943 |
| Italy | September 1943 – November 1944 |
| Greece | November 1944 – February 1945 |
| Bangalore, India | February 1945 – May 1949 |
| Malaya | May 1949 – July 1952 |
| | |
| --- | --- |
| Location | Period of Service |
| Home Service | 2 years and 2 months |
| Service Abroad | 24 years and 11 months |
| Total Service | 27 years and 1 month |
As the tables above indicate, Cameron spent almost 25 years of his 27 years, or over 90 percent of his career, in service abroad. All of this service abroad was with the Indian Sappers and Miners. As a bachelor, he had no ties of wife and children to prompt him to return to England. He loved India and was content to serve there.
7. EDUCATION AND QUALIFICATIONS
a. Education: John Ancrum Cameron's educational qualifications are as indicated in the table below:
| | |
| --- | --- |
| Date | Educational Qualification |
| Lent Term, 1922 | Graduated Wellington College |
| 26 August 1924 | Graduated Royal Military College at Woolwich |
He may have attended various military courses during his career; however, direct access to this service papers prevented a determination of this information.
b. Positions and Qualifications: John Ancrum Cameron served in the following positions and earned the following qualifications during his time in service.
Date

Position or Qualification

1927

Assistant Adjutant, Madras Sappers and Miners

1928

Field Company Officer, Madras Sappers and Miners

December 1929

Member, Institution of Royal Engineers [49]

March 1933

Training Company Commander, Madras Sappers and Miners

April 1934

Army Troops Company Officer, Madras Sappers and Miners

July 1934

Assistant Garrison Engineer, Military Engineer Service

1936

Army Troops Company Commander,
Madras Sappers and Miners

1938

Field Company Commander, Madras Sappers and Miners

6 April 1943

Commander Royal Engineers

9 February 1945

Assistant Commandant (Administration),
Madras Sappers and Miners

1 September 1948

Staff Officer Royal Engineers 2

30 May 1949

Assistant Director of Works

1952

Security Officer, Pahang, Malaya

1953

Commanding Officer, Pahang and Selangor Home Guard
Again, it should be noted that the vagueness of some of the dates is due to the lack of access to his military service record from the Ministry of Defence.
8. POST SERVICE LIFE
John Ancrum Cameron resided at 24 Bond Street, Bromyard, Herefordshire HR7 4BS from 1983 to 1996 [50]. According to a family member, he chose Bromyard as his retirement home because of the many happy memories he had of his school holidays spent in the area with relatives.
On the 3rd of June 1986 he had his Last Will and Testament prepared by Lloyds Bank. Although he was never married, he had numerous friends and relatives to whom he was very generous in his will. Among these were three godsons and four goddaughters [51].
Also mentioned in his will was The Lower Sapey Centenary Fund, a trust for Saint Bartholomew's Church in Lower Sapey Parish, Clifton-on-Teme, Worcestershire, where John Cameron attended and worshipped. Old Saint Bartholomew's church at Lower Sapey is an historic building and a rare example of an almost unchanged rustic Norman church modified from time to time over the centuries. There even is mention of a priest from the church in the Domesday Book. Evidence of an even earlier church on the site has discovered at the site.
St. Bartholomew's Church is located in beautiful and remote countryside, perched on a steep bank above a stream and reached by a long winding lane. A 17th century timber-framed farmhouse is its only neighbour. The charm and interest of St Bartholomew's lie in the fact that little has changed since it was built in Norman times. It is very simple in form. The oak porch, weathered to a beautiful silvery-grey, leads to a splendid door set within a fine Norman doorway. Inside the church is simplicity itself – plain plastered walls and ceilings, a floor made of clay and gravel, and a little west gallery. Wall paintings are faintly visible on the north wall of the church, with fragments dating from the Middle Ages. Most of the fittings were transferred when a new and more convenient parish church was built in Victorian times. St Bartholomew's was neglected for more than a century after this, and was even used as a farm building. Only in the last 20 years, thanks to efforts of local people, has it been rescued from oblivion. Undoubtedly this rescue was assisted in part by John Ancrum Cameron.
The fact that John Ancrum loved this church is evident from the provision left in his will. Although Cameron served abroad most of his career, he states in his will that the money is being left to the church fund "to mark my happy worship in Lower Sapey for over sixty years." He obviously felt a great attachment to the church and to the community even while he was not in England.
John Ancrum Cameron died on the 26th of August 1996 at the age of 92 at General Hospital in Hereford [52]. He was only one hour and 40 minutes shy of his 93rd birthday when he died [53]. His residence at the time of this death was listed as 22 Buttsfield House, New Road, Bromyard, Herefordshire. This appears to be a nursing home associated with Bromyard Hospital. His cousin, Mr. John Crawford Wayland Lyon of Bockleton Forge, Bockleton, Tenbury Well, Worcestershire was the informant of his death. Cameron's death certificate lists the cause of death as:
I(a). Pulmonary Embolism and
I(b). Deep Vein Thrombosis.

II. Diabetes Mellitus, Coronary Artery Atheroma and Osteoporatic Fractured Neck of Femur (treated).
His death was certified by Hugh G.M. Bricknell, Deputy Coroner for the County of Hereford and Worcester (Western District) after a post mortem without inquest [54].
John Cameron's death was registered in the District of Hereford, Sub-District of Hereford, County of Hereford and Worcester on the 13th of August 1996 by J. Davies, Registrar. His will was probated on the 19th of November 1996 with his executor being Lloyds Bank PLC Regional Estates and Tax Office, Broadwalk House, Southernay, West Exeter. John Cameron apparently was a frugal man who, as a bachelor all his life, saved much of his military pay and led a simple life. At his death his estate was values at £272,918 gross, or a net amount of £270,259 after taxes [55].
9. PERSONAL INFORMATION
John Ancrum Cameron, the man, is probably best described in a tribute presented by his Godson Francis Henry Briggs at Cameron's funeral on the 3rd of September 1996.
"John Ancrum Cameron, also affectionately known as 'the Colonel' or 'Cousin John' to many of us here, was someone very special and quite unique; which is why we are here not just to mourn a much loved relative and friend, but also to celebrate his life and the pleasure and help he gave others during it.
As a Godson, I know how fortunate I was to have him as my Godfather, and many others have cause to be grateful for his life and the qualities which made him the man we knew and loved; - his intelligence; and his belief in helping with the education of the young; his care and consideration of others; his marvelous, if sometimes rather mischievous sense of humour; his modesty and also his generosity; I think shine all the more in the light of some of his experiences.

Born in Kensington, the youngest of three boys, his mother died when he was three weeks old. There is no doubt (from the stories he told and what was the norm for his generation) that his upbringing was strict; and with the loss of his mother it also probably lacked something of the feminine touch.

However, we do know that some of his happiest early memories were visiting his Grandmother at Upton St. Leonards and visits to his Aunt Alice at Harpley during his school holidays. The earliest recorded visit in the Harpley's visitor's book was in Spring of 1918 when he visited from Wellington College.
We know he won many prizes at Wellington and it was from there that he passed into the Elite Army Training Establishment at Woolwich, known as 'The Shop." History relates that he passed out very well, although his family at the time teasingly said that this was 'on account of his good handwriting." From Woolwich he joined the Madras Sappers & Miners, but with typical modesty and humour many of his stories of this time related to amusing things or were of practical jokes he had played on his brother officers. But he served the British Empire with loyalty and distinction both in India and North Africa, until the British withdrew from India – a country he loved and whose people he helped – many going on to successful careers.

After India, he went to Malaya as a security officer. Not patrolling factories or warehouses (as we think of security officers today), but repelling guerrillas. If he had unpleasant experiences, he was not forthcoming about them. We do know that he did suffer a serious motor accident at this time whilst taking a group of Malays to church for a Good Friday service.

On returning to Britain, it was understandable that he settled in Bromyard – from his happy memories of school holidays mentioned earlier, his relations in the area, and he had also celebrated his 50th birthday with them in the Falcon Hotel here. It is therefore appropriate that this is where he has come to rest after living here for nearly 40 years.
What might also have been understandable would have been a different reaction to a changing Britain on his return from overseas. But no, he showed keen interest in new ideas and the younger generation and showed great generosity to them, without forgetting the educational standards of his own.

As a Godfather, he would check on my education regularly, and at one stage this involved writing on the anniversaries of military battles, in Latin. It was only when I stumbled on the idea of replying on the anniversaries of naval engagements, in Greek, that he declared he was happy with my education so far and we reverted to a more normal means of communication. It was this sort of repartee in correspondence or conversation, which he loved and at which he excelled, often spiced with humour.

He took great pleasure in introducing people to others he knew. He always had time for everyone and a pleasant word; many of us have enjoyed his hospitality and his anecdotes.

It was a mercy that he could carry on (albeit in a somewhat reduced capacity) much in this way right up to the end. He had always lived simply and modestly, and I know that his last few years at Buttsfield were comfortable happy ones. He much appreciated the care he received from the staff at Buttsfield, the Bromyard Hospital, and from relatives and friends who regularly visited him.

For someone so good at remembering others' birthdays, it was sad that he missed his own 93rd by 1 hour and 40 minutes. But it was fitting, that for someone who was a wonderful Godfather, and had set an example to us all by his Christian faith, who had continued to read the lesson at the Old Church, Lower Sapey for as long as he could get there in SAM 8; that he took his Bible and prayer book in to hospital with him.
Which is why we celebrate his life today; -
For all that he means to all of us here with many happy
And fond memories of him,

For all that he has meant,

And for all that he always will mean to us,

Amen"
This tribute mentions the fact that Cameron was an intelligent, modest and generous man who cared very much for other peoples. He was a religious man and one who took a deep interest in young people and their proper education. He was also a practical joker with a "marvelous and mischievous sense of humour." All these things are mentioned in the tribute. One trait of John Ancrum Cameron that is not mentioned is that he was a brave soldier. Because Cameron chose not to speak of his military career and adventures in great depth, his Godson did not have knowledge of his behaviour in battle as uncovered by the author in this narrative account. Cameron had no medals to show the extent of his bravery; however, historical records of the 4th Indian Division and the Indian Sappers and Miners are replete with evidence of his actions. It is hoped that this work is a tribute to the bravery of a fine soldier.
ADDENDUM NO. 1
The following information regarding John Ancrum Cameron was kindly provided by Dr. David Gibbins via email after finding the author's website on the Internet:
David Gibbins was befriended by John Cameron in the mid-1970s when David was a boy living in Bromyard. They both shared a passion for King Richard III. John Cameron also fuelled David's fascination with colonial India at the time and was responsible for David's first ever pint of beer in a pub, at the age of 12!
David indicated that Cameron lived in rather reduced circumstances in a draughty garret in the centre of town. He had many friends of all types and was a cheerful eccentric. David's maternal grandparents, Tom and Martha Verrinder, lived only a few minutes' walk from Colonel Cameron's flat and could see his window from their back patio. They were both very solicitous of his well being during his last years and Mr. Verrinder often would return from his daily walk through the town with Colonel Cameron in tow and have him in for tea and cake, which he loved. David recalls many occasions when he sat in rapt attention with the two of them in front of his grandparents' house as they reminisced about military matters. Mr. Verrinder, who had been born in 1896, also was an old soldier who had seen plenty of action on the Western Front during the Great War of 1914-1918 where he served with the 9th Lancers.
David's grandparents are buried only a few yards from John Cameron's grave. His headstone is beautifully embellished with the crest of the Madras Sappers and Miners and his military rank is included on the headstone.
ADDENDUM NO. 2
The following are Colonel Cameron's notes for a lecture give at a social meeting some years after his return to the United Kingdom after serving 31 years abroad. In these notes he discusses his 8-month sojourn to various parts of the world. These notes were provided to the author by John C.W. Lyon in August 2004.
Mrs. Bertie-Roberts, Mrs. Hills, Ladies and Gentlemen -The Lord Warden of the Cinque Ports died in Walmer Castle on September 14th 1852 and the picture inspired by his death provides the title for this talk; for on September 28th 1956 I did my last day's work ever, and the next morning I started back to the United Kingdom after 31 years Eastern Service.
Michaelmas morning, ladies and gentlemen, and rather fun. Work behind me for evermore and all the lazy man's happy dreams of lifelong leisure; a day in a million; I wish I could convey to you my supreme contentment, almost my smugness as I left Kuala Lumpur Parish Church that Michaelmas morning and turned NOT right to the operations room but symbolically the opposite way, to Serembau, Singapore, Borneo, South India, Central Africa, The Canary Islands, and Home.
There is much I could tell you about Borneo, indeed there is much I would love to tell you about all the places I visited and the people I met in the 8 months of my slow journey home but I must limit myself to the highlights and in Borneo. I reckon the highlight was BRUNEI with its water village, the houses all on stilts, not just shacks but complete houses, with doors and windows that open and shut, easy chairs, pictures on the walls, birds in cages and pots of flowers hanging round the verandahs like the gardens of Babylon. There is no approach to these houses save by that; I toured the streets so to speak in a pinnace, and I happened to be outside the school when classes stopped at 1.15; the little Malay boys scampered out and each paddled off home in his own sampan like landbased boys ride off on their bicycles.
Back in Singapore, a friend just out of gaol asked me to lunch with him in the restaurant at the top of the newly-finished 16-storey Asia Insurance Building. As we lunched we wondered vaguely why people kept on going to the balconies and looking down and in the end we joined them and saw that the riots were taking place below. As a soldier, I have twice been at the receiving end of abuse and brickbats so this time it was nice to have a ringside seat and to notice how well the police were doing - the brickbat correctly caught on the wicker shield and the thrower smartly tapped with the baton. However the riots only lasted a few days and soon I was driving happily back to Malaya and up the East Coast. Let me tell you the difference between the East Coast and the West Coast; the West Coast is mostly mangrove swamp and modern civilisation, and is much visited and well travelled over, the East Coast is the beachcomber's paradise and is one long golden sandy shore lying between a Mediterranean blue sea and a belt of green coconut palms with pleasant little Malay kampongs at rare intervals; it is NOT, as it is sometimes mistakenly called, the real Malaya but it is quite delightfully the Malay Malaya.
On the East Coast therefore and not on the sophisticated West is the Beach of Passionate Love which 8 years ago when I first went there was extraordinarily well run by the rightful Sultan of Patani; but he died and it was taken over first by a drunken Hungarian pianist and secondly by a White Russian widow and with each change of ownership it slipped a little and then the monsoon took a hand and half of it slipped literally into the sea, and now it's rather forlorn but they do their best and still give you curried prawn omelets for breakfast and amusing things happen there , for instance a silver-tongued Malay spent a week impersonating me and being entertained by the sort of people who would be likely to entertain me; later I had to help him into an East Coast prison from where he wrote and asked me to meet him and take him home when he came out. I did so, and as his home was a long way away we stayed the night at a Rest House. Entering his Occupation in the book he wrote "Agriculture", and I suppose I looked mildly inquiring because he said "I been digging the prison garden". Well, yes, I too thought this awfully funny 'til I saw the signature of a genuine agricultural officer 3 lines higher up, so we spent a rather desperate evening staving off a genuine agricultural conversation.
Why I tell you all this is to show you that life on the East Coast is still happily carefree and unorganised.
One of the East Coast States is Trengganu and I stayed in its capital with a Malay Vet. The visit included Armistice Day, and on that day all the pigeon orchids flowered. A pigeon orchid is a miniature white orchid which resembles a very small pigeon in flight; about once a year all the pigeon orchids in the same area come out on the same day and for that only day only. I have seen them on 3 occasions - Armistice Day in Kuala Trengganu, the day of a big wedding in Seremban when the bride drove through an avenue of them to Church; and rather charmingly in Singapore on the Saints Day in 1949 on which the present Bishop of Singapore was being consecrated in London.
While on the subject of flowers, there is a very beautiful flower in Malaya which unfolds white in the morning and by evening has turned red: high-spirited hostesses pluck this flower on the mornings of their dinner-parties, and keep it all day in their refrigerator so that it stays white; they decorate their dinner table with it, and with the soup they draw some unsuspecting guest's attention it its pure white texture. "Yes indeed" says he "whiter than any lily". Wine is then served, and with the warmth of the room the flower begins to do its stuff, and with the savoury the guest's attention is again carelessly drawn to the flowers he earlier said looked whiter than any lily and his reaction is noted.
I made my way back into Central Malaya and revisited old friends and old haunts in Pahang. I once went up the River KECHAU to PETOLA, in a prahu from the main stream six days from the nearest town, which incidentally was where we once caught a mermaid on Christmas Day; sometimes we negotiated rapids and sometimes we got out and pushed and sometimes we got out and carried and twice we hauled our craft up a stone incline built by Sir Hugh Clifford last century and sometimes we just chugged but always we had our guns loaded and ready to shoot and finally we reached PETOLA and did our business and were fetched 2 days later by helicopter. The children of Petola have never seen a train or a motorcar or a bicycle or even a horse and carriage, they know only 2 forms of transport, the boat and the helicopter.
However, that has been a digression so now I must jump to Christmas in Kuala Lumpur where I went to a pantomime - Cinderella, and the Chinese youth who played the part of Buttons had a wonderful singing voice and in private life was a High Court Interpreter, doing 12 months for perjury; you see it was a Prison Pantomime and all the actors were serving sentences. Sitting next to me was an Indonesian who had only just ceased to be eligible to take 4. part and as each player came on he whispered biographical details. Cinderella, boy dressed as girl, was slim, handsome, almost ethereal looking and I couldn't believe she - or he - was an inmate until my neighbour said quietly "Armed Robbery 3 years".
KLUANG- I went to see the New Year in the Sergts. Mess of the Malayan Sapper Regiment I helped to raise; before that there was a cocktail party in the Officers Mess and as I knew every member of both Messes personally and had known some my whole time in Malaya a good evening was had by all.
I left KLUANG on New Year's Day and drove back up the Coast Road to Malacca, the same Coast Road I had driven down 18 months earlier on the night called TUJON LIKO the 3rd day before the big Muslim Feast of Hari Raya Puasa, as it were shall we say on Maundy Thursday. The road has a Malay house set back among the trees every 100 yards for 60 miles and on this one night in the year the paths leading up to each house are bright with little oil lamp-like nightlights: the belief is that an angel will come down that night from Heaven and will grant a wish to everyone he meets; the lights show the angel the way to your house.
I can't describe to you how lovely that night of TUJON LIKO was and what an impression it made on me; it was like driving through Fairyland.
I spent a night in Malacca. I loved Malacca, I used to go there as often as I could, generally staying with a retired policeman who lived among the coconut palms on the shore outside the town. I could dream about Malacca to you for days, it is the only place in Malaya with any real history and it has an atmosphere you find nowhere else. I had a clerk who came from Malacca, called Rashid Omar; he replaced a chap who had gone temporarily but not very honourably to prison and he used to travel to and from the office on rather a sparkling motor-bike; one morning I noticed it wasn't there nor Rashid either and I asked who not? "Tuan" I was told "Rashid had an accident and broke his leg and is in the hospital". "I am sorry" I said "how frightful, I'll go and see him this afternoon". "No need, Tuan" was the reply "he'll be back here by then". I said "he can't be, with a broken leg". "Tuan" was the devastating answer "one of his legs is a wooden one and that's the one he's broken".
Lastly Penang, correctly Prince of Wales's Island. I had embarked at Port Swettenham on Sunday January 6th and we called at Penang next morning. But on January 1st Her Majesty The Queen had raised George Town the island's capital to City status and 48 hours later the riots were in full swing: a curfew was imposed and order was being restored but the place looked uneasy. My father served in Penang some 70 years ago and loved it and was always so happy there and so have I been on my occasional visits; so it was sad to say "goodbye Malaya" to a Penang gaily decorated, festoons of colours along the roads, crests and coats of arms and loyal mottoes on all the big buildings, flags flying and flowers and illuminations everywhere, but the streets deserted except for security force patrols and a few people hurrying home to beat the curfew.
Revisiting India brings up very forcibly the question "Is it a mistake to go back?" And I reckon the answer is YES, unless you have as many people to see and as many places to go to as I did end you whiz round so quickly that you leave no time for nostalgia. Sunday evening is the trouble, not the Sunday you go to a strange Church but the Sunday you go to the Church just outside the lines, where the front pew still bears the plate "Royal Engineers" though the last Royal Engineer left 10 years ago and there are no more to come. But by tradition the senior R.E. officer attending Evensong reads the Lessons, and when I revealed myself to the Chaplain he asked me to revive the tradition - on that one Sunday night in 10 years, probably the last Sunday, ever.
I could see nothing wrong with the Army, I reckon they have about as high a reputation as they did when we left them. Nor with the Posts and Telegraphs who have faced up to corruption boldly; above every Post Office letter box is a large notice in English "Do not put air letters with adhesive stamps in this box. Take them inside and see them postmarked in your presence". In a place the size of Worcester a special clerk would do this and nothing else, holding your letters up afterwards so that you can see that the stamps are no longer worth licking off: in smaller places the Postmaster often invites you in and gives you a chair and a cigarette and perhaps a cup of coffee, and calls a clerk to postmark your letters while you sit and natter. I found 6. Postmasters invariably friendly and in MADURA they were holding Postal Courtesy week and the office and verandah were gay with coloured streamers; a willing guide came forward to take me round and show me the path of my letter from pillarbox to mailbag.
I went around lots of places in South India seeing old friends and familiar scenes and stayed a week in COORG and walked into the Fort in MERCARA and across its Bloody Tennis Court, laid out between the Rajah's Balcony and the Main Gate; prisoners to whom His Highness wished to show clemency were allowed to run across the tennis court while he shot at them from the balcony; if they reached the Gate alive they were free to leave but if not - well that's how the tennis court got its name.
Then down to the West Coast and its languorous backwaters where 40 years ago a short leave used to be so lovely; and even only 20 years ago I spent a Christmas morning drinking champagne with M. 1'Administratem of the French territory MAHE; he was a dear and so was his successor whom I stayed a night with at the end of the war. I noticed he had no radio and I knew there was no local paper in French and he spoke no English so I asked him he learned of great events; he explained "I can read simple English words in capital letters so I take in the Madras Mail and spell out the headlines; if it sounds exciting I take the whole paper down to the Postmaster who understands English and translated it to me".
I revisited CAPE COMORIN where you can watch the sun rise and set in the sea; indeed I could talk about South India to you all night but I'm going to limit myself to reeling off a few place names and if any listener has a particular interest in some place I went to and would like to hear more I'll be delighted to tell all I know when this Talk is over. The places I went to, in addition to those I've already mentioned, are:-MADRES - WANDIWASH - PONDICHERRY - VELLORE - BANGALORE - SERINGAPATAM - MYSORE - VIRAJPET - POLLIBETTA - SULTAN'S BATTERY - OOTY and THE NILGIRIS - MADURA - TINNEVELLY - NAGERCOIL - TRIVANDRUM and a Tea Estate at KALLAR BRIDGE - POONA - KIRKEE - BOMBAY, and in PAKISTAN a day in KIAMARI and KARACHI.
Two incidents stand out in my memory, from Bangalore, the first one made me feel my age, the 2nd one was just nostalgic. My first tour in India we used to play hockey against a local team 7. called the Bangalore Indians whose centre half was a young law student called Kosal Ram, a nice lad and a first-class hockey player. I went away and he went away and we met again this year when he came to tea with me for auld lang syne; I suppose it was stupid of me still to think of him as the active young law student of the twenties, for he walked in greyheaded and venerable - he's now a Retired Judge.
The second incident took me back to the birth on February 17th 1938 of a son to the wife of one of my best n.c.o's, February 17th is the anniversary of the Battle of Meeanee and as the Company we were both then in had played a notable part in that battle we laughingly called the boy Meeaneesami. In February of this year the father now a pensioner, came to see me and as you will have guessed brought with him Meeaneesami, 19 years old and a freshman at a University and we had an affecting re-union; but what neither you nor I could have guessed was that the father carried a brown paper parcel and unwrapped it and showed me, carefully laundered and folded, the little shirt and shorts in our company colours which I had had made for Meeaneesami then aged 2 when I left for the war in 1940.
Incidentally, it was this boy's father who won my best garden prize in a never-to-be-forgotten competition over 25 years ago. Each recruit squad had its strip of garden outside its barrack block and I offered a prize for the best garden on a certain Sunday morning some weeks ahead when I would come and judge. Well, some squads were keen and some were idle but Judgment Day came round and one hitherto idle garden was seen to be a blaze of flowers - quite genuine flowers and truly growing and not merely wired onto wooden stalks. So Meeaneesami's father and his squad got my prize though I gave it with some misgivings, to be fully justified next morning when both the C. of E. and the R.C. chaplains lined up outside my office to complain of wholesale depredations from both their cemeteries and a pack of my recruits suspected.
My only other Tiger Story deals with my passage through the Customs when I left Bombay; in my 2 days there I had been particularly well looked after by a former Madras Sapper n.c.o. now a traveller for cement, and as we approached what was clearly going to be a very stiff Customs examination he said "Stick by me. Sahib, stick by me; don't let anyone, ANYONE, take you away". Well, sure enough all sorts of junior and senior officials, seeing my white face, rolled up and offered their services to be quite clearly at a price, but I stuck by my pal and finally we reached the counter he had been making for and I was introduced to the examiner "you remember Cameron Sahib who used to play hockey for 10 Company?" and we were off reminiscing and I was so nice and agreeable and after exchanging old friend news he apologized and said "well look, you won't mind my just chalking your bags and sending you on your way will you? And do come back to India and see us again". It was only when I later heard my fellow-passengers saying to each other "You got away with 20 rupees; I had to give that to the head man alone" that I realized what a dividend the hockey matches of a quarter of a century ago were now paying.
We were only a few hours in Pakistan; the Pakistanis were smiling and courteous and friendly but Karachi looks a bit ravished and in need of a coat of paint; Keamari its harbour has expanded out of all recognition since I was stationed in SIND 22 years ago.
From Karachi we sailed down the Indian Ocean, bumped gently over the Equator, and put in at Mombasa where we spent 3 days swimming and sightseeing.
I liked Mombasa but even more I liked Zanzibar which bore a nostalgic resemblance to my much-loved Malacca. Zanzibar Cathedral is most impressive with its clock which keeps Islamic time (as do all the Zanzibar public clocks except the Post Office) as a tribute to His Highness the Sultan who gave it - gave it? or should we say donated it? I called on H.H. and was accorded a courteous bow and a charming smile, and an Arabic greeting; he is a GOOD Ruler, much loved by his subjects.
There are many Livingstone relics including his house and the room where his body lay after its 1000-mile journey from Lake Tanganyika; the streets of Zanzibar are narrow and fascinating, reminding me occasionally of Kirkwall and Stromness in Orkney; and twice I drove with friends through the clove orchards to bathe in clear sea off sandy beaches.
If I have left my heart in Malaya I fancy it has engraved on it MALACCA; if I had lived long in Africa I feel the word would be ZANZIBAR; of the 7 African territories I went to I liked Zanzibar the best, and a close runner-up would be Tanganyika whose old German capital DAR-ES-SALAAM we fly to now.
The best thing about Dar-es-Salaam is its pleasant sounding name, the next best its picturesque harbour approach. The old German Government House now the British Govt. house is large and imposing but no other building impressed me except the old German railway station; the roads all seem to have been laid out at right angles, the name of the principal street is ACACIA AVENUE. Well, I ask you.
From Dar-es-Salaam I went by bus to MOSHI near Mt. Kilimanjaro, in fact I crossed the whole of British East Africa by bus, from the Coast to the Belgian border, over 1500 miles for under 10 guineas. I know no African language but no men could have been kinder or more helpful than the three members of that Tanganyika bus crew none of whom spoke any English. They drove me right up to the places they thought I ought to eat at, a Greek restaurant for lunch, an Indian cafe for tea, and a slap-up European hotel for dinner, and in between they bought me bananas. At 3 a.m. we reached my destination, the Livingstone Hotel in MOSHI, the driver leaped out and carried my bags in, woke up all 3 night watchmen, explained who I was, and waved a smiling goodbye. The watchmen were all over me too: it seemed no room had been specifically reserved so they gave me halfadozen keys and said "Choose which room you like best, Bwana," which I did and chose lucky for 3 hours later I woke to see from my window MT. KILIMANJARO free of cloud and in all its snow-covered glory. It is an unforgettable sight, even after only a short 2-day stay it made an immense impression on me, I'm not surprised to learn that it "gets" you completely if you live and work beneath it.
Next day I crossed into Kenya and I'm not talking much about Kenya because you've already heard of the adventures there of Karina Smalley and Pauline Peacock both nees Lyon; but I don't suppose those adventures included a night with an alarmingly tough Brigadier at Thomson's Falls 7700 ft. up, 7700 mark you, and he had no electric heating and used his fireplaces solely to keep his radio batteries in.
Also I enjoyed visiting a Nanyuki hotel where a silver line is let diagonally into the top of the bar and marks the Equator. Also the happily-named Equator railway station also crossed by the Equator where I witnessed the affectionate meeting of a husband and wife across the hemispheres. This railway station has a Post Office where your letters will be postmarked rather majestically EQUATOR KENYA. Also RUMURUTI where a Captain CARR HARTLEY has a license to capture and keep live animals and subsequently sell them to the world's zoos. I'm told my views on Kenya's game reserves are sheer heresy but I had the wretched beasts and their parks so dinned into me as a MUST that I jibbed at visiting all except one which my kind hostess drove me into near Nairobi and we were sniffed at close-at-hand by a hungry-looking Lioness with a gleam in her eye. At RUMURUTI without effort I saw lion -leopard - cheetah - hippo - giraffe - baboon - chimpanzee - ostrich -warthog - hartebeeste - hyena - vulture - snake - secretary bird -crowned crane - and Thomson's gazelle but NOT the rhinoceros who was stated to be out for a walk.
Easter I spent in Kampala, Easter Monday I set off for the Congo teaming up with an American Colonel. We stopped 2 days in the glorious scenery of KABALE and left next morning in a wholly African bus for RUANDA: our fellow travellers were African Protestant schoolchildren going home for the holidays and they sang melodiously and in harmony the better known English Protestant hymns. Uganda isn't Arkansas but eyebrows were nevertheless slightly raised at 30 young blacks and 2 elderly whites singing as they journeyed Jerusalem the Golden.
Once across the Belgian border the cost of living rockets; no more buses at a penny a mile, from the frontier to LAKE KIVU it was a shilling a mile for each of us and we both agreed that the happy laughing singing companionship of our East African bus-travellers had been very poorly replaced by the stately and expensive company of each other. However just around LAKE KIVU I didn't frightfully grudge this for the scenery really was magnificent and that night we saw 3 active volcanoes glowing and spouting round our hotel.
Whatever Belgian advertisements and propaganda may say I personally reckon they do NOT want tourists unless such tourists are so rich that they bring their own cars or will hire the local ones, or so rushed that they go everywhere by air. I am quite sure that they don't want the mooch-along poor-white type of tourist like me; but that isn't to say that individual Belgians didn't welcome me for they most certainly did, and I received great kindness at the hands of all I met and generous hospitality, but it's not a country for a man without a well stocked wallet.
I went by slow steamer down Lake Kivu, stayed a night in Bukavu and next day boarded the Lake Tanganyika steamer at its Congo port of KALUNDI from where it was 2 hours to USUMBURA on the eastern shore and where my American colleague left me to return to Kenya. He was replaced by 2 tali Missionaries.
All that night and next morning we steamed slowly down Lake Tanganyika, second deepest lake in the world, the deepest being Lake Baikal, and I improved my French talking to the 2 missionaries who spoke it carefully and clearly. The Lake is narrow, you can see both shores at once, craggy and inhospitable they look from a distance but are surprisingly green close to, even though no-one lives there.
We spent a still hot Saturday afternoon at Kigoma, the sad little Belgian-built terminus of the old German railway from Dar-es-Salaam and here I had a memorable adventure: I accidentally came across a sophisticated young mulatto from the French colony of Reunion and an elderly Indian engine-driver waiting to take the night Mail to the Coast. We sat round a rickety bamboo table on the verandah of Kigoma's lonely one-horse hotel and we talked and we drank cold beer and I felt myself developing more and more into a Somerset Maugham story and wondering if I should come to the same inconclusive end. No-one except the last waiter came near us and the sun began to set over the Lake and the steamer hooted and I had to go. Many memories of my journey home will fade but not that one - the Lake and the sunshine and the stillness and the mulatto and the engine-driver and the beer and the sad-looking waiter and the tumbledown verandah on that hot Saturday afternoon by the shore of Lake Tanganyika.
Next morning we berthed at Albertville and I said goodbye to the missionaries; did I hear one of them say something to the other in English? I asked "Vous parley anglais mon cure?" "Yes SIR" said he "we are Americans".
From Albertville one takes the train to Elisabethville, chief town of the Southern Congo including the copper area; the journey lasts 48 hours, you cross the wide and swampy and quite unromantic Congo River on a bridge, built last year and all except the last 4 hours of your journey which are on a different railway system are spent - shades of Stanley and Livingstone and my Naval name-sake; - in an airconditioned wagon-lit;
The Southern and Western Congo country is interesting but no where spectacular: I enjoyed my 2 days in the wagon-lit and my following 4 days in EVILLE where I was introduced to two Clubs one Royal and sedate, the other openair swimming and very modern; but I hadn't crossed 3/4 of Africa to linger in a town and on the Saturday I set off for Portuguese West properly called Angola. You know as soon as you've crossed the frontier because your bill for lunch looks like it was just for elevenses, the Portuguese prices are some 30 to 40 below the Belgian. And I thought the Benguela Railway one of the best I had travelled on, with its comfortable carriages and admirable restaurant car and its sensational descent the last morning from 5000 ft. a.s.l. to 0 - it is the only railway where I have been able to take a photograph of my own engine going round a hairpin bend ahead of my compartment.
Why did I go to Angola? Heredity I suppose for my great grandfather commanded a Portuguese Division in the Peninsular War and held a high opinion of the Portuguese as fighting soldiers when competently led. Twice in India I visited GOA and the memories of my days there are among my happiest. Do I speak Portuguese? No, but on the West of India Portuguese Railway I was intrigued by the notices describing the Gentlemen's Waiting Rooms - "Salla da espera para caballeros" or literally "Hall of hope for Cavaliers".
Time is running short now and I won't say more about Teneriffe in the Canary Islands where I broke journey for a week than that the banks of wild geraniums which border the roads in the north of the island are too lovely, and the Peak is of course as impressive as, well, as all high and lonely mountains are. Prices were extraordinarily low and I paid only 23/- a day for a room with a magnificent view over the harbour and running h and c in it and full Spanish board: BUT, there(s always a BUT, it was a shilling a time each bath, hot cold or shower. It's a good island Teneriffe and I was sorry when my week was up. I took ship again, this time to Belgium where I did 4 days rather intensive sightseeing, Antwerp and Namur and the Castles of the Meuse and Brussels and a battlefield which a very irritating guide would continually refer to as Mt. Singeon while I cried firmly "Waterloo only, Waterloo only". Then on Thursday June 6th, 5 months to the day after I had embarked in Malaya, I caught a plane from Brussels and a train from Paddington and in the evening reached Lacock Halt where my godfather aged 76 and my godson, his grandson aged 2 were standing rather sweetly hand in hand on the platform to greet me.
ADDENDUM NO. 3
The following are Colonel Cameron's notes for a lecture give at a social meeting some years after his return from India. In these notes Cameron makes reference to a number of photographs, which unfortunately were not available to the author. These notes were provided to the author by John C.W. Lyon in August 2004.
Exactly a year ago, and 2 days after I was invited to give this talk, the BBC put out an almost unbearably nostalgic program called The India We Loved. A number of speakers, men AND women, harked back 40 and 50 and 60 years to their Indian days and one among them, now a widow, spoke of her happy memories of what used to be called The Abandoned Women's Camp on the North West Frontier. Its official name was The Families Camp for the dependants of Officers serving in non-Family Frontier Stations and it reflected a pattern of life which was so familiar then but which is virtually unknown now; the husbands across the border in the men-only frontier forts, and their wives behind them at railhead in a settlement of self contained little chalets with communal lounging and messing.
Here, in February 1930, I spent 10 days as one of a number of officers from the various frontier outposts down in Bannu for the Waziristan District Sports. There were chalets to spare and we were all accommodated in them.
So we start in Bannu on the North West Frontier reached by the narrow-gauge railway from the western bank of the Indus, and here I best say straight out that by India in this talk I shall mean the old India ignoring subsequent partition and Pakistan.
Anyway, railways in India were fascinating and the carriages extremely comfortable and if you liked you could spend all day in bed because that's what you had - a bed, bunk, or couch, not just a seat, in a compartment holding 2 or 4, and on the broad gauge an armchair also. Your journey might last several days, there were no corridors and each compartment had its own bathroom attached - but only cold water, no hot, and for washing your bearer took your basin to the engine-driver who filled it from a tap on the boiler.
At meal-times the train stopped and you walked along the platform to the Restaurant Car or else to the Refreshment Room on the station where the train halted long enough for you to eat the meal the Guard had wired ahead for you. On the really snob trains like the Frontier Mail between Bombay and Peshawar you were expected to dress for dinner in the Restaurant Car and most people did.
One never travelled in India without one's bearer, one's ever faithful bearer, mine was called ALWAR and he was with me for 18½ years out of my 20.
A list of Indian servants always seems good for a laugh; here is mine:-
my bearer - he was the head man, the major-domo, the complete Jeeves or valet who also waited at table in the Mess and accompanied one everywhere including active service as late as 1941. When I joined in 1926, some bearers had more medals than any officer except the Colonel; the senior bearer had been up the Malakand with the Field Force of 1897.
the chokra - he assisted one's bearer, was in effect a trainee.
syces or grooms - each pony had its own syce whose sole care was his pony - we come on to ponies later.
the dogboy - each dog had its dogboy, responsible for your dog when not with you; for example when you were on a Ceremonial Parade or on furlo in England. If you were away for any length of time the dogboy went off and lived with whoever was looking after the dog.
These were the wholly personal servants; then there were those the batchelor shared with the other officers in the bungalow:
the dhobi or washerman - as his name implied, he did one's washing, as much or as little as you liked to give him at the fixed contract rate of 12/- a month. How I wish I could persuade the Bartestree Convent Laundry to do the same.
chowkidar or nightwatchman - he lived on a string bed and mostly slept on it, but if you didn't employ a chowkidar you were liable to be burgled; we didn't then know the expression but I suppose he'd now be called a protection racket.

the sweeper - cleaned up the bathrooms and back premises and lastly

the mali or gardener - 4/6d a month was generally my share for him and for this he kept the compound tidy and chased away the snakes.
Modern progressives are outspoken in their condemnation of one British Officer having all these Indian servants; that is because they do not understand that basically the reason was economic, helped by the iron divisions of caste.
The branch of a Bank in Madras about the same size as Lloyds in Worcester employed 200 clerks, each working 3 hours a day; the Bank proposed to reduce to one hundred each to work 6 hours a day, for double the pay. The Government urged them not to, saying "200 men at a living wage means 200 families adequately fed; but 100 men at double the pay means these 100 families with more than they need, and the other 100 families starving". That was the economic reason; the other was the caste system -
a man was born a syce or a sweeper or a dhobi,

he wanted no other work

he would do no other work

he could do no other work;
but who are we to deride when a car factory stops work because 2 unions can't decide which shall tighten 4 screws on a dashboard?
Perhaps the greatest quality of our Indian servants was their faithfulness, their devotion to their master and his interests. One monsoon day I was away from Fort Sandeman when a freak storm took off half the roof of my bungalow and the rain poured in. An officer who knew I was away hurried up the hill, met my bearer who had been injured by flying debris and asked could he help? "No, Sahib" said Alwar, "I got everything safe in the back room except the Government furniture and master's unpaid bills which are still out in the rain."
Sometimes for remembering something I tied the usual knot in my handkerchief. I changed for Mess in the evening and threw my clothes aside as I went into my bath; when I put on clean clothes, there was a new knot tied by Alwar in my clean handkerchief.
Next to one's bearer were one's syces and this leads me on to horses or rather to ponies, for all horses in India were ponies except one's 2 official parade ponies which were chargers. As a subaltern I had 2 chargers, a buggy pony and a pony to hunt on; but don't picture me overpaid, the first 2 were subsidized and the last 2 didn't belong to me, they belonged to the Government of India and were hired to me whenever I wanted them for 11/3d each a month. One lived on one's pony or driving it, the horse was everything a subaltern couldn't own a motorcar till he owned 2 ponies.
Thompson, he's now over 70 but 50 years ago he bought a motorbicycle and the first day that he rode it up to the Mess it caused a stampede; dogs barked, ponies bolted, syces shouted, and officers swore. Thereafter the Colonel forbade it to be heard in the compound so Thompson had to freewheel the slight slope from the road down to the Mess and after lunch his bearer pushed it up again.
Next to horses came dogs. We all owned dogs, they followed us most places including Evensong when the dog sat with the syce in the buggy. Over my 20 years I had 7 dogs; some my own, others I looked after, for instance I had KIM for 2 years while his owner was at the Staff College Camberley; here are Kim and me in the snow in RAZMAK on Christmas morning 1929. Phoebe was my last dog, she was a dear, a countrybred Corgi. She was with me my last 2 years and when I left she went to a good home with the chap on the left of the picture. And here, just, is TRIXIE, not my dog but poor Trixie, she grew old and suffered and Bassett, her owner, decided she must be put to sleep, but how? Shooting was too coldblooded and poison was unthinkable so he decided on chloroform. He and Conran dug a trench in a corner of the Mess compound. Trixie was to be chloroformed in the trench one Sunday morning and when she was dead they would fill in the earth on top. So at breakfast everyone said a silent goodbye to Trixie and left the 3 of them together. We gathered again in the Mess before luncheon. Trixie came frisking up to us and suddenly someone said "Good Heavens, isn't that dog supposed to be dead?" We trooped out to the trench and found Bassett and Conran unconscious with the overturned bottle of chloroform between them.
Earlier I mentioned Evensong. In that far-off India one never carried money; everything was on the chit system and that included the offertory - in all the pews were Club barchits. You filled one in and signed it and dropped it in the bag and it was debited in your next Club bill. You never paid a taxidriver, he collected his fare from the Mess Office and the amount appeared in your Mess bill. Similarly you never paid cash in a cinema. You signed a chit and this item too appeared in your Mess bill. The cinema seats were either sofas or extremely comfortably upholstered armchairs. If the film was dull you dropped off to sleep. Sam Graham did this regularly, was furious if we didn't wake him at the end to stand up for God Save The King-Emperor.
Towards the end of the war the chit system got abused and some taxidrivers and shopkeepers started asking for cash, but we thought it rather a tribute to our Regimental honesty that if you were a Madras Sapper your word was still accepted.
Up till 1933 we used to draw our monthly pay in jingling cash over the Adjutant's office table, and outside on the verandah waited my bearer Alwar and my banker Hydan Ramchand; first Alwar presented his bill and I paid it: then Hydan Ramchand got the rest for the credit of my account. Hydan was a grand chap to those who played fair by him. I started my account with him in 1926 and closed it when I left India 20 years later; I met him again in 1957 and said "I believe I've still got my old cheque-book with a few unused cheque forms left in it." "Sahib" he replied "if ever you need to draw one I will honour it at any time and for any amount."
Shooting was a great interest in earlier days, see these trophies on the Mess walls; but when motorcars came to India and later aeroplanes we began to take our leave further afield and I remember no-one spending their whole 61 or 91 days leave in the jungle after about 1929. I was never much of a shikari myself though I enjoyed a morning after the snipe. Sometimes shikar had its tragic side; let me read you an account that Harry Prendergast who won a VC in the Mutiny wrote when he was our Colonel in 1869, exactly 100 years ago :-
It's interesting, isn't it, that 100 years ago one went shooting
in shirtcuffs starched so stiff that a dying man could write a

message on them.
Golf we played, especially on the lovely course at Ootacamund in The Nilgiris, 7000 ft. above sea level. It was wonderful air, wonderful exercise, wonderful relaxation. On one leave in 1933 I played 36 holes a day, except the Sunday which was Church - 18 the morning, and 18 in the afternoon; on our last day we played 18 morning, 18 afternoon, 9 after tea, total 45 - the most I've ever played on any one day before or since. The Ooty golf course was 4 miles from the town and generally you could get a lift home; but one day in 1927, my first time there, I got no lift and started to walk and saw outside a house a board "Earl of Shannon". Ah! a pub, and hot and thirsty I went in and asked for a beer and a man brought it out to me on the lawn. Later a woman joined us and the man said to me "I'm afraid I didn't gather your name but let me introduce you to my wife. Lady Shannon."
I've hardly mentioned the troops themselves but they were magnificent; may I quote Lord Wolseley sometime Commander-in-Chief: and Lord Roberts V.C., Commander-in-Chief also:-
Does it interest you to know that over half a century later the Army was still maintaining Lord Roberts' house at Sukkur on the Indus Barrage? This is it and I was the chap looking after it.
I reckon we were particularly lucky in the Madras Sappers in that our Headquarters were at Bangalore in the south and our Field Units up on the Frontier or elsewhere; thus we saw more of India than most soldiers. I served in a total of 11 stations, many other places I went to and could still give you a Cook's tour of two I'd like to tell you about.
TRANQUEBAR - who now remembers that for over 200 years the Danes had trading and mission stations in India? Tranquebar was their last, they left in 1843; I went there first in 1931 and stayed in the Travellers' Bungalow, formerly the Fort, and still bearing the inscription
THE DANSBORG
BUILT BY OVE GEDDE, COMMANDER ROYAL DANISH NAVY
1620
The town was bordered on 3 sides by fortifications and on the 4th by the sea, and one dear old Danish lady still lived there, daughter of the last Pastor of the Lutheran Mission which had struggled on after the 1843 cession. But it closed when her parents died. She had never been to Denmark, knew no home but Tranquebar, and lived on there till she herself died in 1943 exactly 100 years after the Cession of 1843.
Quite a different place was D.G.K. or in full DERA GHAZI KHAN commonly but quite wrongly reputed to be the Punjab Penal Station for Civil Servants who had put up a black on the lines of the Outer Hebrides for Murdock and Guyler. I stayed a night there once, arrived at 2 p.m. in a temperature of 123° in the shade and no shade. I went thankfully to bed In the Travellers Bungalow. Alwar was to wake me with tea at 6 and produce dinner at 8. But while I slept the Judge spotted a strange car, interviewed Alwar, and left a message that I was to come over and dine with him. Sure enough all the officials of the station were there too: Judge - Collector - Policeman - Doctor - Engineer - Ferrymaster - and we had a merry evening, all saying what pleasure it gave them to welcome a visitor to D.G.K. That, actually, was typical of Indian hospitality.
I said that D.G.K. was 123° in the shade and no shade, but the hottest place of all was TANK, I've been there and I know. It used to be said that the Devil built Tank and then preferred to go and live in Hell.
I've also mentioned Fort Sandeman, a grand place where I lived 1934-35 and for a time was Station Staff Officer. We had a time-gun, a saluting cannon, which the S.S.O. fired at noon to tell everyone the time - this was before India had the radio; an n.c.o. collected the right time each morning from the Telegraph Office and gave it to the Chief Clerk who got the gun ready. At noon I fired it: here I am doing it.
Now for a few snippets to end with. Queen Victoria assumed the Title of Empress of India in 1858 and declared Thursday to be a holiday for the Army in India thenceforth and for ever. It was known as "Queen Victoria's Holiday". Hounds met on Thursdays, or one could go off shooting or fishing, or hack around cantonments, or play squash before breakfast, but NOT lie in bed. Hockey was mostly my game. I suppose my happiest hockey day was when my Company won both our coveted tournaments in the same year, the only Company ever to do so.
Sunday was one of our more active days, here is a typical one:-
Early tea at 4.30 (Alwar never missed) and the Colonel would call for us in his car at 5.15 and take us to the Meet. He was always punctual, neither stopped nor slowed, he just drove through the compound and you scrambled in as he passed. Scent gave out at 9.30 or 10 and back we came to breakfast. Cricket began at 1.30, compulsory for subalterns, I once argued I wasn't good enough, was promptly elected Captain.
Stumps were drawn at 5.30, bath, change into dark suit. Evensong in the Garrison Church, then to the Club for oysters prewar 9½d a dozen, postwar lO½d, home to supper in Mess around 9.30 and healthily and sleepily to bed soonest afterwards.
I mentioned motor-cars, then owned by Field Officers only; here is the first one ever in Bangalore, the Colonel driving it. And here is a mule four-in-hand with its owner Majoy Agnew who designed the seat to be specially high so that in accidents the passengers would be thrown clear; it must have worked, for Mrs. Agnew is still alive, I had tea with her in Roxburghshire this summer.
Well, my 20 years in India came to an end and you won't be surprised to hear that I felt most weepy when I said goodbye to Alwar and to Phoebe. Phoebe, I never saw again, her new master took her to Secunderabad and there she died; but Alwar was still around when I went back in 1949 tho' he died before I paid my last visit in 1957.
But I don't want to end on a sad note; let me tell you the story of the night we anchored the Poona Mail train to Bangalore City Station. We always went down in strength to see off anyone returning to England and on this occasion the station was under repair and with a number of steel wire ropes we tied the last coach to a stout iron stanchion. The guard waved his lamp, the engine started, the ropes tautened, everything held, and the train stopped. We offered to loose it all but the Guard was furious, said it was a Mail train and he would report us; we argued but to no avail, it was the delay to his precious Poona Mail that had angered him and when we asked "Guard Sahib, is it really a Mail train?" he rounded on us. We said "Guard Sahib, if we prove it isn't a Mail train will you forgive us?" He said we couldn't but if we did, well then Yes, he would NOT report us. So we took him along the platform and asked him to look at the name on the engine. Light dawned and he gave an unwilling smile; "Yes" he said "all right, I will NOT make report for I see the name is Lady of the Lake so this is NOT Mail train but Female train."
APPENDIX I.
Lieutenant Colonel Alexander Cameron, C.B.
42nd Regiment of Foot (The Royal Highlanders) [56]
Lieutenant Colonel Alexander Cameron was the grandfather of Lieutenant Colonel John Ancrum Cameron, R.E. The following narrative describes the role played by Lieutenant Colonel Alexander Cameron while with the Black Watch in India. Cameron and the regiment had just recently returned to England after fighting in the Crimea.

On December 1856, the establishment of the regiment was reduced to 12 companies. On July 31st 1857, the regiment proceeded to Portsmouth, and on the 4th of August following it was reviewed by Her Majesty the Queen, who expressed herself highly satisfied with the fine appearance of the regiment. Between this date and the 14th, the corps embarked in six different ships for the east to assist in putting down the Indian Mutiny, and arrived at Calcutta in the October and November following.

The headquarters, with five companies of the 42d Royal Highlanders, had orders to march for Cawnpore on the night of the 28th November; but when the news of the state of affairs at Cawnpore reached Allahabad, the column was recalled, and ordered to form an entrenched camp at Cheemee. Next morning the work was begun and progressed favourably until the 1st of December. Meanwhile the party was reinforced by a wing of Her Majesty's 38th Regiment, a wing of the 3d Battalion of the Rifle Brigade, and a party of Sappers and Artillery, making in all a force of 1050 men, with two 8-inch howitzers and four field-pieces.

0At 5 A.M. on the 2d December a messenger arrived in camp with a despatch from the Commander-in-chief ordering the column to make forced marches to Cawnpore. It marched accordingly at 8 P.M. on the same day and reached Cawnpore about noon on the 5th, having marched a distance of 78 miles in three days, though the men were fairly exhausted through fatigue and want of sleep.

The position that the rebels held at Cawnpore was one of great strength. Their left was posted amongst the wooded high grounds, intersected with nullahs, and thickly sprinkled with ruined bungalows and public buildings, which lie between the town and the Ganges. Their centre occupied the town itself, which was of great extent, and traversed only by narrow winding streets, singularly susceptible of defence. The position facing the entrenchment was uncovered, but from the British camp it was separated by the Ganges canal, which, descending through the centre of the Doab, falls into that river below Cawnpore. Their right stretched out behind this canal into the plain, and they held a bridge over it and some limekilns and mounds of brick in front of it.

The camp of the Gwalior contingent of 10,000 was situated in this plain, about two miles in rear of the right, at the point where the Calpee road comes in. The united force, amounting now, with reinforcements which had arrived, to about 25,000 men, with 40 guns, consisted of two distinct bodies, having two distinct lines of operation and retreat - that of the Nana Sahib (and under the command of his brothers), whose line of retreat was in rear of the left on Bithoor, and that of the Gwalior contingent, whose retreat lay from the right upon Calpee.

General Windham, commanding in the fort, opened a heavy fire from every available gun and mortar from the entrenchment upon the hostile left and centre in the town, so as to draw their attention entirely to that side and lead them to accumulate their troops there. Brigadier Greathed, with his brigade of 8th, 64th, and 2nd Punjaub infantry, held the line of entrenchment, and engaged the enemy by a brisk attack. To the left, Brigadier Walpole, with the 2nd and 3rd battalions of the Rifle Brigade and a wing of 38th foot, crossed the canal just above the town, and advancing, skirted its walls, marking as he reached them every gate leading into the country, and throwing back the head of every column which tried to debauch thence to the aid of the right. , Brigadier Hope, with his Sikhs, and Highlanders, the 42nd and 93rd, and the 53rd foot, and Brigadier Inglis, with the 23rd, 32nd, and 82nd, moved into the plain, in front of the brick-mound covering the enemy's bridge on the road to Calpee. Meanwhile the whole cavalry and horse artillery made a wide sweep to the left, and crossed the canal by a bridge two miles farther up, in order to turn the flank of the rebels.

The battle commenced on the morning of the 6th with the roar of Windham's guns from the entrenchment. After a few hours this tremendous cannonade slackened, and the rattle of Greathed's musketry was heard closing rapidly on the side of the canal. Walpole's riflemen pushed on in haste; and Hope and Inglis's brigades, in parallel lines, advanced directly against the high brick mound, behind which the enemy were formed in great masses, and their guns, worked with great precision, sent a shower of shot and shell upon the plain. The field batteries on the British side opened briskly, whilst the cavalry were seen moving on the left. The 42nd skirmishers now rushed on and closed upon the mound, from which the enemy fell back to the bridge. Lieutenant-Colonel Thorold, commanding, riding in front of the centre of the regiment, here had his horse shot under him by a round shot, which swept through the line and killed Private Mark Grant. The gallant old Colonel sprung to his feet, and with his drawn sword in hand, marched in front of the regiment during the remainder of the action, and the pursuit of the flying enemy.

After a moment's pause, the infantry again pushed on, and rushed upon the bridge. The fire was heavy in the extreme, when the sound of heavy guns was heard, and Peel's noble sailors, dragging with them their heavy 24-pounders, came up to the bridge, and brought them into action. The enthusiasm of the men was now indescribable; they rushed on, either crossing the bridge or fording the canal, came upon the enemy's camp, and took some guns at the point of the bayonet. A Bengal field-battery galloped up and opened fire at easy range, sending volleys of grape through the tents. The enemy, completely surprised at the onslaught, fled in great haste, leaving everything in their camp as it stood — the rout was complete. The cavalry and horse artillery coming down on the flank of the flying enemy, cut up great numbers of them, and pursued along the Calpee road, followed by the 42nd, 53rd, and Sikhs, for 14 miles. The slaughter was great, till at last, the rebels despairing of effecting their retreat by the road, threw away their arms and accoutrements, dispersed over the country into the jungle, and hid themselves from the sabres and lances of the horsemen. Night coming on, the wearied forces returned to Cawnpore, carrying with them 17 captured guns. The strength and courage of the young men of the Royal Highlanders was remarkable. Many of them were mere lads, and had never seen a shot fired before, yet during the whole of this day's action and long march, not a single man fell out, or complained of his hardships.

As soon as the Gwalior contingent was routed on the right, a severe contest took place with the Nana Sahib's men in the town, at a place called the Sonbadar's Tank, but before nightfall all Cawnpore was in our possession.

The Nana's men fled in great confusion along the road to Bithoor, whither they were pursued on the 8th by Brigadier-General Hope Grant, at the head of the cavalry, light artillery, and Hope's brigade of infantry (42nd and 93rd Highlanders, 53rd, and 4th Punjaub rifles). Bithoor was evacuated, but the force pushed on, marching all night, and came upon the enemy at the ferry of Seria-Ghat on the Ganges, 25 miles from Cawnpore, at daylight on the 9th. The rebels had reached the ferry, but had not time to cross. They received the British force with a heavy cannonade, and tried to capture the guns with a charge of cavalry, but the horsemen of the British drove them away. Their infantry got amongst the enclosures and trees; but the whole of the guns, amounting to 15 pieces, were captured, together with a large quantity of provisions, camp equipage, and ammunition.

Lieutenant-Colonel Thorold, commanding the regiment, and Captain J. C. M'Leod, commanding the rear guard, are honourably mentioned by Brigadier-General Hope Grant, in his despatch dated 11th December 1857.

The grenadier company, when destroying some baggage-carts, &c., found a very large gong, which was kept as a trophy by the regiment. The troops encamped near the Ghat on the 9th and 10th, and on the 11th marched back to Bithoor, where they were employed till the 28th December, destroying the palace of the Nana Sahib, and searching for treasure, — a great quantity of which was found in a tank, — with a considerable amount of labour, the flow of water being so great that 200 men were employed night and day baling it out, so as to keep it sufficiently low to enable the sappers to work.

The remainder of the regiment—Nos. 2, 4, 5, 6, and 7 companies—under the command of Major Wilkinson, joined at Bithoor on the 22d December 1857. Lieutenant-Colonel Cameron and Major Priestley, who had been left at Calcutta, joined headquarters on the 12th December.

The Commander-in-chief with the forces at Cawnpore, marched towards Futteghur on the 25th December, and the column at Bithoor followed on the 28th, overtaking the headquarters column on the 29th at Merukie Serai. The regiment marched from the latter place, and at 1 o'clock, P.M. joined the headquarters camp at Jooshia-Gunge—the whole force a few days after proceeding to Futteghur. After various skirmishes with the enemy during January 1858, about Futteghur, the force on the 1st February commenced a retrograde march on Cawnpore, which it reached on the 7th. On the 10th the 42nd and 93rd Highlanders crossed the Ganges into Oudh, as a guard on the immense siege-train which had been collected in Cawnpore for service at Lucknow. On the 11th they marched to Onao, where, with other troops the regiment remained, acting as convoy escort to the immense train of provisions and military materials being sent forward towards Lucknow.

On the 21st the regiment moved forward and on the morning of the 26th, met their old companions in arms, the 79th Highlanders, at Camp Purneah. A cordial greeting took place between old comrades, after which the regiments proceeded together to Bunteerah the same morning. Here the whole of the Commander-in-chief's force assembled. The siege train, &c., was gradually brought forward, and all necessary preparations made for the attack on Lucknow.

They force marched from Bunteerah on the 1st March, and passing through Alum Bagb (the post held by Major-General Sir James Outram) and by the old fort of Jellalahabad on the left, soon met the enemy's outposts, which, after a few rounds from their field-guns, retired to the city. The palace of Dalkoosh was seized without opposition, and being close to the river Goomptee, formed the right of the British position. The intervening space between this and the Alum Bagh on the left was held by strong bodies of troops posted under cover, for the hour of action had not yet arrived.

Lucknow had been fortified by every means that native art could devise to make a strong defence. The canal was scarped, and an immense parapet of earth raised on the inner side, which was loop-holed in all directions. Every street was barricaded, and every house loop-holed. The Kaizerbagh was so strengthened as to form a kind of citadel, and the place was alive with its 50,000 mutinous sepoys, besides a population in arms of one kind, or other of double that number.

Brigadier Franks, who had marched from Benares with a column, by way of Sultanpore, having been joined by the Nepaulese contingent under General Jung Bahadoor, reached Lucknow on the 5th March; and on the 6th a division, under command of Sir James Outram, crossed the Goomptee, opposite the Dalkoosha park, and moved round towards the old Presidency. driving in the enemy's posts. Sir James Outram, from his position on the opposite bank of the river, was enabled to enfilade, and take in reverse a great portion of the great canal embankment, and effectually to shell the enemy within his works.

The enemy's most advanced position was La Martinibre, a large public building surrounded on three sides by high walls and ruined houses, and its front covered by the river.

The plan of attack having been arranged the 42nd Highlanders were ordered to storm the Martiniere, which they did in gallant style on the 9th. Four companies, under Major E. R. Priestley, advanced in extended order, the remaining five advanced in line under Lieutenant-Colonel Cameron. The Highlanders went steadily on until within two hundred yards of the place, when, giving three cheers, they rushed on in double time, the pipers playing "The Campbells are coming." The enemy became so alarmed, that they bolted from their trenches without waiting to fire more than their first round. Thus, the first position in Lucknow was gained without the loss of a single man.

Till the flying enemy, having been joined by reinforcements at their second line of entrenchment, summoned fresh courage, and showed battle to the four skirmishing companies who had followed up; a very smart affair ensued, in which the regiment suffered several calamities. The enemy from behind their works were enabled to do this without themselves being seen.

The five companies under Lieutenant-Colonel Cameron were ordered to take position in an old village to the right of La Martiniere about 300 yards, in passing to which they were exposed to a heavy fire upon the great parapet of the canal. On reaching the village it was observed that the parapet near the river was undefended, having at that end been enfiladed by General Outram's guns. The 42nd, with the 4th Punjaub rifles, under Major Wyld, making steps in the face of the parapet with bayonets, &c., scrambled up, and taking ground to the left, cleared the line of work as far nearly as Bank's bungalow. Reinforcements were brought up, and the position was held for the night. Early next morning, the several companies of the regiment were collected together, and the order was given to occupy Bank's bungalow and the houses and gardens adjacent. These points were also carded with little opposition, the enemy nowhere attempting to stand, but keeping up a constant fire of all kind of missiles from the tops of houses, loop-holes, and other points.

The regiment was now close under the Begum Kootee, an extensive mass of solid buildings, comprising several courts, a mosque, bazaar, &c. This place was strongly fortified, and became an important post. Two 68-pound naval guns were at once brought up and commenced breaching. Within Bank's bungalow were placed 16 mortars and cannons, from which shells were pitched at the Kootee that day, and all night, until the following day about 2 o'clock (March 11th), when the 93rd Highlanders stormed the breach, and carried the place in gallant style. Upwards of 500 corpses told the slaughter which took place within those princely courts. During the attack, the 42nd grenadier and light companies were ordered to protect the left flank of the 93rd, in doing which several casualties took place, caused by the fire of the enemy from a loop-holed gateway near which the light company had to pass. After occupying Bank's bungalow, two companies of the 42nd were sent under Major Priestley to clear and occupy some ruined houses on the left front. This party, having advanced rather farther than this point, got hotly engaged with the enemy, but held their original ground.

A large section of the city being now in possession of the British, operations were commenced against the Kaizer Bagh, from the direction of the Begum Kootee, as well as from Sir James Outram's side. He took the Mess-house by storm, and other outworks in that direction, and on the morning of the 14th got into this great palace. The place was now almost wholly in possession of the British forces; at no one point did the enemy attempt to make a stand, but fled in every direction.

By the 20th the rebels had been everywhere put down, and peace partially restored. On the 22d the 42nd Royal Highlanders were moved to the Observatory Mess-house and old Presidency, where they remained doing duty until the 2nd April. During this time the men suffered greatly from fever, brought on by hardship and exposure to the sun. They had now been a whole month constantly on duty, their uniform and accoutrements never off their backs; and the effluvium arising from the many putrid half-buried carcasses in the city, especially about the Presidency, rendered the air very impure. Notwithstanding the hard work performed by the regiment at Lucknow only 5 rank and file were killed, and Lieutenant F. E. H. Farquharson and 41 non-commissioned officers and privates wounded. Lieutenant Farquharson was awarded the Victoria Cross "for a distinguished act of bravery at Lucknow, 9th March 1858."

On the evening of the 2nd April, the regiment marched to camp at the Dalkoosha, having been ordered to form part of the Rohilcund field force under Brigadier Walpole. On the morning of the 8th the regiment marched from camp, accompanied by the 79th and 93rd Highlanders, to the Moosha Bagh, a short distance beyond which the brigade encamped. Having been joined by the remainder of the force and the new Brigadier, they commenced a march through Oudh, keeping the line of the Ganges. Nothing of note occurred until the 15th. On reaching Rhoadamow, Nurpert Sing, a celebrated rebel chief, shut up in Fort Ruhya, refused to give his submission. The fort was situated in a dense jungle, which almost completely hid it from view. Four companies of the 42nd, with the 4th Punjaub rifles, were sent forward in extended order, to cover the guns and reconnoiter, and were brought so much under the enemy's fire from the parapet and the tops of trees, that a great many casualties occurred in a very short time. Brigadier Adrian hope and Lieutenants Douglas and Bramleyhere received their death wounds. Alter remaining in this exposed condition for six hours, and after losing so many men, the Brigadier withdrew his force about sunset, and encamped about two miles off. During the night, the rebel chief retired quietly with all his men and material. Besides the two officers above-mentioned, 1 sergeant and 6 privates were killed, and 3 sergeants and 34 privates wounded. Quarter-Master Sergeant John Simpson, Lance-Corporal Alexander Thompson, and Private James Davis were awarded the Victoria Cross.

Nothing of importance occurred till the force reached Bareilly, when they came up with the enemy's outposts at daybreak on the 5th May. After a short cannonade for about half-an-hour, the enemy fell back from the bridge and nullah, and occupied the topes (clumps of trees) and ruined houses in the cantonments. In this position it was necessary to shell every tope and house before advancing, which caused considerable delay all the time the sun was shining on the troops with full force. About 10 A.M. the enemy made a bold attempt to turn the British left flank, and the 42nd were ordered forward in support of the 4th Punjaub rifles, who had been sent to occupy the old cavalry lines, but were there surprised by the enemy in great numbers. Just as the 42nd reached the old lines they were met by the Punjabees in full flight, followed by a lot of Gazees carrying tulwars and shields. These rushed furiously on, and the men for a moment were undecided whether they should fire on them or not, their friends the Punjabees being mixed up with them when, as if by magic, the Commander-in-chief appeared behind the line, and his familiar voice, loud and clear, was heard calling out, "Fire away, men; shoot them down, every man jack of them!" Then the line opened fire upon them; but in the meantime, some of these Gazees had even reached the line, and cut at the men, wounding several. Four of them seized Colonel Cameron in rear of the line, and would have dragged him off his horse, when Colour-Sergeant Gardner stepped from the ranks and bayoneted them, the Colonel escaping with only a slight wound on his wrist. For this act of bravery Gardner was awarded the Victoria Cross. In this affair 1 private was killed, and 2 officers, 1 sergeant, and 12 privates wounded. No. 5 company 42nd took possession of the fort which was abandoned, and a line of piquets of the 42nd and 79th Highlanders was posted from the fort to the extreme right of the commander-in-chief's camp. Next day the place was cleared of rebels.

The regiment was told off as a part of the Bareilly brigade, and on the 5th June detached a wing to Mooradabad under command of Lieutenant Colonel Wilkinson. This wing marched to Bedaon with a squadron of carbineers, and joined Brigadier Coke's force, but received orders to leave the carbineers with Brigadier Coke, and proceed to Mooradabad. On this march the men suffered from exhaustion and the heat. Indeed, the men who were still under canvas now began to suffer very much from sun-stroke, fevers, diarrhea, &c. Every exertion was made to get them into temporary barracks, but this was not effected until the middle of July, just in time to escape the rains.

Lieutenant Colonel Alexander Cameron died of fever on the 9th August, and Lieutenant Colonel F. G. Wilkinson succeeded to the command of the regiment.
APPENDIX 2.
Major Sir Maurice Alexander Cameron, K.C.M.G.
Royal Engineers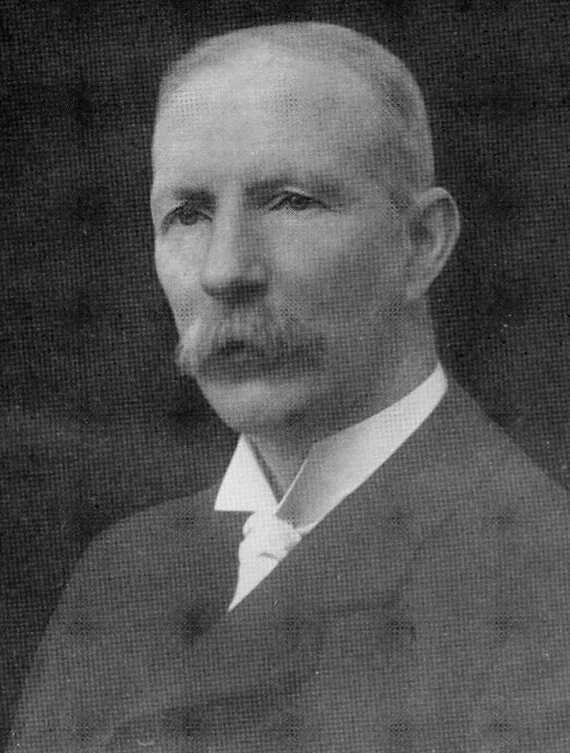 Major Sir Maurice Alexander Cameron, K.C.M.G., the father of John Ancrum Cameron, died on 16th May 1936. The following Memoir was published in the Royal Engineers Journal [57].
His grandfather, John of Auchnasaul, who was instrumental in raising the 79th Cameron Highlanders, was one of the Glen Nevis Camerons, who trace their descent from an early Lochiel. His father, Lieutenant-Colonel Alexander Cameron, C.B., 42nd Royal Highlanders (The Black Watch), was stationed at Stirling when Maurice Cameron, the youngest of four children, was born in the castle on 30th November, 1855. Cameron had no recollection of his father, who commanded the regiment during the Indian Mutiny and died of wounds received at Bareilly on 9th August, 1858. Since then all members of the family have gone into one of the fighting services.
Cameron's first school was that of Mr. Downes, at Brighton, where he developed the passion for sailing, which endured all his life. After Easter, 1869, he went to Wellington, then under Dr. E. W. Benson, who later became Archbishop of Canterbury. Here he did well; a faded scrap among his papers shows that during his four years at the college he won no fewer than 25 prizes, the majority for mathematics and geometrical drawing, and also the Modem Exhibition. At Christmas, 1873, he passed first into Woolwich, and joined the following March. Here he maintained his record, passing out first and being awarded both the Sword of Honour and the Pollock Medal. A member of his batch was the Prince Imperial, with whom Cameron became friends; he used to visit the Empress Eugenie and her ill-fated son at weekends at Chislehurst. He looked back with unmixed pleasure on his two years at Woolwich, where Sir Lintorn Simmons had recently carried out a number of reforms. In April, 1875, he was commissioned and joined at Chatham, where he went through the usual courses, among which were a construction tour which extended as far north as Sheffield and Bradford, and a geological tour in the north of Ireland. He found much to interest him in these, but their attractions palled before those of submarine mining, in which he took a long course in the summer of 1877.
While at Chatham all his spare time was devoted to sailing and music, his real interests apart from his work. The R.E. Yacht Club owned, among others, the 13-ton schooner Violet, in which he made long cruises across the Channel when leave permitted, and the 9-ton yawl Nelly, used for racing and occasional cruising. By the time he left he had gained considerable experience in sailing under varied conditions. Early in 1878, being then at Pembroke Dock with his section of the 33rd Submarine Mining Company, he bought his first vessel, the Toggle. In this boat, a 4-ton yawl, he did a great deal of cruising to Tenby, Ilfracombe and other-places, generally single-handed. Here it may be noticed that in 1879 he passed the Board of Trade examination for his certificate as Master Mariner.
In the autumn of 1878, he was ordered to London to edit the new War Office Manual of Submarine Mining. Most of this he wrote up from notes and papers; he also designed and drew many of the plates, a responsible task for a young officer of only four years' service, and proof of the opinion held of him by seniors.
As for his other dominant interest - music, as a subaltern at Chatham he would go to a concert in the afternoon and then directly on to an opera at Covent Garden. When he came to London, he had more opportunity to gratify his love of music, went to all concerts of note, and particularly enjoyed quartets at the houses of musical friends. He had taught himself the piano and later took singing lessons, but never had time to reach the standards he set himself.
Work on the Submarine Mining Manual completed, he was kept on at the War Office as "odd job " man. Among missions entrusted to him in this capacity was a visit to Portsmouth to take charge of the then new arc searchlights, with which experiments were being made in connection with submarine mining. Another was to Antwerp with a naval officer to see an early form of torpedo on which the two were unable to make a good report.
He was still at the War Office in the summer of 188o, when the 33rd Submarine Mining Company, to which he nominally belonged, was ordered to Malta, and his application to go with it succeeded. Appointed Adjutant R.E. on arrival, his work on submarine mining came to an end for the time being. He enjoyed the outdoor part of the adjutant's business more than the office. Bathing and music were his principal enjoyments at Malta. He wanted a boat and, cash being short, he resorted to the expedient of building a canoe himself, the building yard being the flat roof of the house shared with other R.E. subalterns. The vessel was not completed when he was ordered to Ceylon, and a projected voyage in her to Sicily was perforce abandoned.
After two months' leave spent in Ireland, he sailed for the East, and was posted to Trincomalee. Here, with five Europeans, he carried on submarine mining, his force strengthened as required by natives, who proved apt pupils. When his immediate Chief left in 1882, he remained in charge of the district in addition to his submarine mining work. He had brought the unfinished canoe with him, and, having now completed it, made many excursions both by sea and river, eventually contracting fever by exposure in creeks and swamps where mosquitoes swarmed.
After some eighteen months of peaceful and enjoyable work at Trincomalee, he was ordered to Singapore where he arrived in May, 1883. Singapore offered advantages over the station he had left, not the least of these being the larger and more varied society. He was also on his own, there being no other Sapper officer nearer than Hong Kong. He could thus carry on as seemed good to him. The submarine-mining practice over, he was sent on a tour of sites where it was proposed to build forts, an occupation, which lasted till the end of the year. He then accepted the post of Deputy Colonial Engineer and Surveyor-General in Penang, whither he went in December to enter upon a new phase of life. Works of various kinds were in progress-hospitals, police stations and rest houses, scattered all over Penang Island and Province Wellesley. He also had charge of all the roads, other than municipal, in both territories, and there were important Government buildings in Georgetown to be designed. It was a strenuous time. For the first six months he toiled night and day, Sundays included; then he began to feel his feet.
The several tasks before him were greatly to his taste, and what he appreciated was the independence of his position. There were no Regulations, no returns, and none of the formalities which are necessary in the Service. He found this freedom a very agreeable change. The most important work done at Penang was the reclamation of the sea front of the town. This involved the erection of about a mile of sea wall, which had to be built on precarious mud foundations. The foundations could be laid only at low spring tides, a circumstance which compelled unceasing vigilance at unseasonable hours, and was a lasting source of anxiety. The undertaking which Cameron found most enjoyable was the construction of a hill road. round the south of the island -interesting work from the engineer's point of view, and through very beautiful scenery.
His congenial work at Penang was abruptly though temporarily checked by a summons to Singapore to assume charge of the submarine defences in view of the Russian war scare arising out of the Penjdeh incident. The crisis passed, and in April, 1888, he took three months' leave to pay a visit to Australia. Returning to Singapore, he remained there as Colonial Engineer, and was chiefly engaged on the construction of forts for the defence of the port. As Colonial Engineer, he was ex officio a member of the Executive and Legislative Councils, whereby work of very different nature fell to him. From time to time he went up to Penang in connection with the building on reclaimed land of a large block of Government offices. The nature of the site compelled exceptional care in laying the foundations, and entailed more thought and anxiety than any work for which he was responsible during his service.
In January, 1888, he left Singapore for home on twelve months' leave much of which he spent cruising in the chartered 14-ton yawl Dione. In March, 1889, he was back in Penang, where, apart from the erection of a new Governor's House on Penang Hill, there was no construction work of much interest to him. That house was a novelty in the Straits, being built of granite, quarried locally as being cheaper than brick carried up from the low country.
In 1890, he was struck off P.W.D. duty, his services being required as chairman of a Commission to investigate the conditions of imported Chinese and Indian labour. This involved travel through the Malay States, visiting numerous properties, a task which he found interesting and instructive. The Commission's Report completed, he took leave and went to Japan, which he thoroughly enjoyed; then back to Penang and more road-making, this time through country even more lovely than that opened up by the hill road before mentioned.
In 1891, money was running short and much building and other work was suspended, and Cameron, disinclined to stay for mere maintenance work, applied to go Home, and left in February, 1892, when his successor arrived. He always looked back on his nine years in the Straits with unqualified pleasure. After shaking off the fever contracted at Trincomalee, he was always well; life was interesting, often amusing; he made lasting friendships, and if his appetite for music was not satisfied, he found a refuge in poker at night, and in golf by day.
In April, 1892, he was appointed Division Officer for Dover Castle and Canterbury, also having charge of the District north of the former station. Exploration of the penetralia of the old castle interested him, but on the whole he did not greatly care for the work after the active and responsible business he had done in the Straits. In 1894, he was promoted major and the following year he was ordered to join the Designs Branch of the War Office. His stay there was brief; within a few months he was offered, and accepted, the post of Third Crown Agent for the Colonies, an appointment for which his abilities and experience peculiarly fitted him; moreover, in the Crown Agents' office he enjoyed the freedom from red tape which had done so much to commend his work in Penang. The establishment was one of growing importance; when he joined the staff consisted of 44 men; when he retired as First Crown Agent, in 1920, it numbered about 630.
At this time he seized every opportunity of cruising. He kept his yacht, first the Doris, a yawl of about 23 tons, then the Peggotty, a 50-ton schooner, at Tollesbury in Essex, and in the latter vessel made longer sea trips than of yore, visiting the Shetlands, the Dutch coast, Kiel and Castletownshend, a haunt of his early days on the Cork coast. Some of his trips were a source of anxiety to his friends, as, for example, when returning from Holland, the Doris lay hove-to for 48 hours in a gale, unduly delaying his arrival home. He was elected a member of the Royal Cruising Club in 1913, and ten years later became Hon. Treasurer, retaining that office until he resigned in 1933, when he was made an honorary member of the club in recognition of his many services.
Cameron was a man to whom idleness was irksome, almost impossible, and when his term of office as Crown Agent drew near its close, he cast about him for other spheres of work. He found one in the Professional Classes Aid Council, joining the Case and Executive Committees, on which his advice and sound judgment were of the greatest value, ultimately succeeding Major Leonard Darwin as President. While health lasted he was a regular attendant at Committee meetings, both while resident in London and after his move to Liss in Hampshire.
He also found scope for his activities in the work of the Royal National Lifeboat Institution which made natural appeal to one of his tastes. Lt.-Colonel C. R. Satterthwaite, the Secretary, sends the following:
"Sir Maurice Cameron joined the Committee of Management in 1921, and was elected a Vice-President in 1933. He came to the Lifeboat Service with a wide experience as a yachtsman, and his engineering knowledge was of the greatest value in the many problems with which the Institution is faced from time to time; but, beyond all his technical qualifications, he brought good humour, sympathy and understanding. He was an ideal Committee member, and much of the organization of the Institution today is built up on lines suggested by him. All who worked with him feel that in his passing they have lost a very dear old friend."
Cameron married in 1894, Miss Ethel Ancrum, the sister of his greatest friend, Arthur R. Ancrum, who joined the Sappers with him and died in the Afghan Campaign of 1879. They settled in Brunswick Gardens, and there his three sons were born: in 1895, Ewen Arthur, who joined the Royal Field Artillery and was killed in Flanders just before Christmas, 1915; in 1898, Alexander Maurice, and in 1903, John Ancrum, both of whom have followed in the footsteps of their father and two uncles, and entered the Royal Engineers. Mrs. Cameron died in 1903. Seventeen years later, Cameron married Miss Francis Perkins, like himself an ardent lover of music. They then lived in Bedford Gardens, but a few years later moved to Forest Brow at Liss. There he died at the age of 80 on 16th May, 1936, after illness following an operation.
He received the C.M.G. in 1900, and was promoted to Knight Commander of the Order in 1914.
Physically as well as mentally Cameron was richly endowed. Six feet two inches in height and perfectly proportioned, he was handsome in age as he had been in the fullness of his manhood. Of his abilities and mental gifts, his career is the best witness. To his friends - and it was his enviable faculty to make a friend of anyone who was brought in contact with him - the quality that impressed was his frank enjoyment of life, due to that happy nature which sees the best in men and things. Of none can it be more truly said, in the words of Savage Landor, that "he warmed both hands before the fire of life."
APPENDIX 3.
Lieutenant General Sir Alexander Cameron, K.B.E., C.B., M.C.
Royal Engineers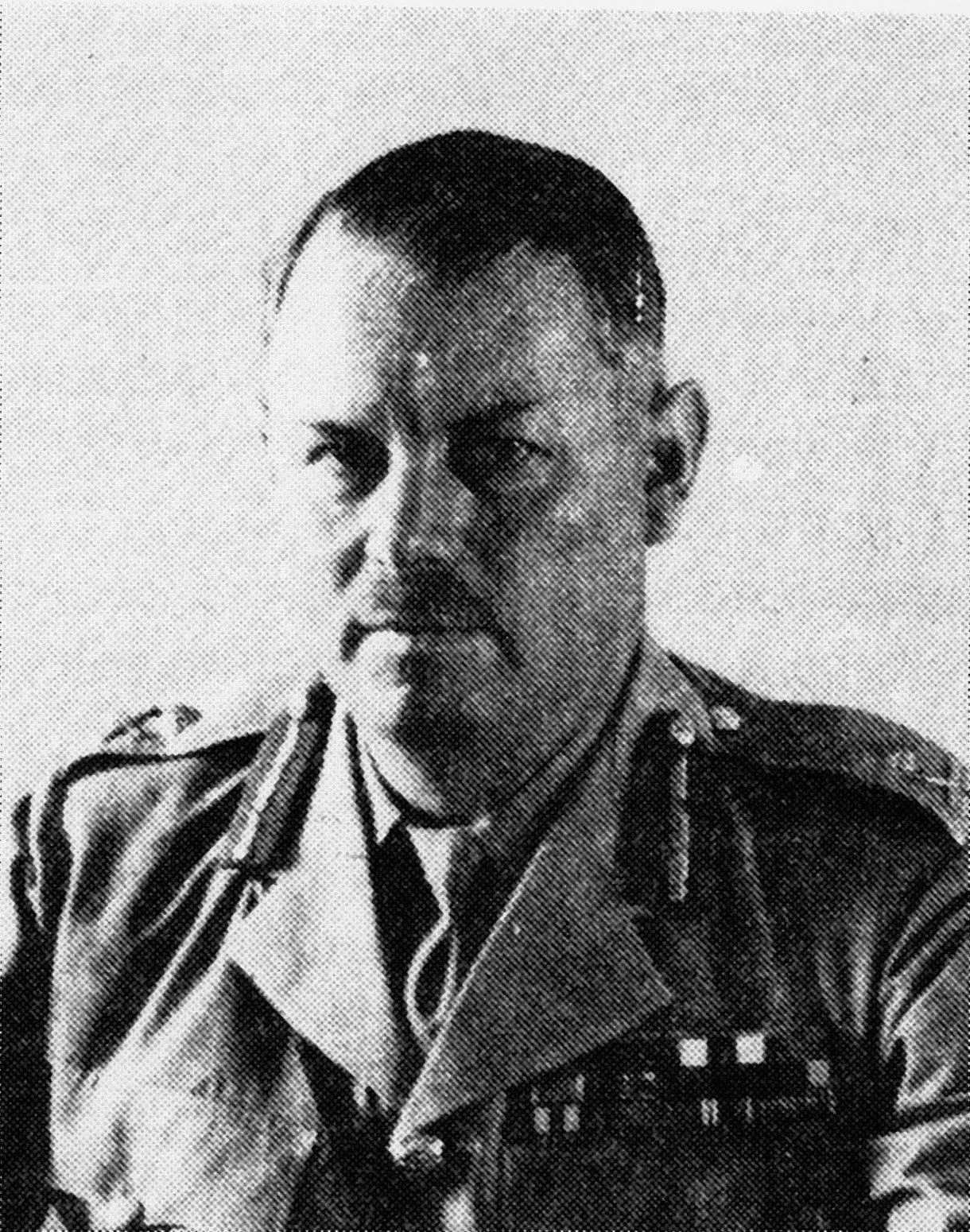 Lieutenant General Cameron was the brother of Lieutenant Colonel John Ancrum Cameron, R.E. The following narrative is his Memoir published in The Royal Engineers Journal of June 1987. The endnotes have been added for clarification and amplification. The endnote information has, for the most part, been taken from the Wellington College Register, 1859-1973.
* * * * * * * * * *
Born 30 May 1898, died 25 December 1986 aged 88
Alexander Maurice Cameron came from a family with a strong military tradition. His father was a Sapper [58] (and later, Crown Agent for the Colonies); his grandfather [59] died of wounds in command of the Black Watch during the Indian Mutiny [60]. He himself was commissioned into the Corps in 1916 but had to wait until he was nineteen years of age before he could be sent on active service [61]. He joined 200 Field Company in 1917 and took part in the third battle of Ypres in which he was wounded and awarded the MC.
In 1918 he went to India, joining 54 Field Company, Bengal Sappers and Miners, and almost immediately found himself on active service again, this time in Persia and later in Iraq. In 1919 he was mentioned in despatches and by the time he returned to the U.K. in 1921 for his Supplementary Course he had had a spell in command of 8 Field Company. Postings then followed as Adjutant 46 (North Midland) Divisional Engineers (TA) and SORE Western Command until he went to Staff College at Camberley in 1928 [62]. After a year as Garrison Engineer in Jubbulpore he went to 6 (Lucknow) Infantry Brigade initially as staff captain and taking over as brigade major in 1933.
In 1935 he returned to UK and then began a period of ten years in which he was employed almost continuously in anti-aircraft defence, first as OC of a company in a searchlight battalion (this tour included an attachment to the Royal Navy in the Mediterranean); and later in a series of appointments on the staff and in command [63]. Promotion came rapidly and he ended the war as a major general having commanded 6 AA Group, which covered the invasion fleet on the South Coast; and finishing as Chief AA Defence SHAEF [64]. It was during this time that he started tests on building an Allied version of the V2 rocket. After the war a group under his command took over the Krupp works at Cuxhaven and assembled rockets from the parts they found, carrying out tests using the German rocket troops [65].
In 1945 he was appointed DQMG [66] at the War Office and remained there for three years until he went to GHQ MELF [67] as Major General, Administration.
He was a popular figure amongst the society of GHQ which lived in the somewhat closed community surrounded by the barbed-wire perimeter fence of Fayid. He and his wife [68] (whom he married in 1922) entertained generously, often with musical evenings in which Lady Cameron took a leading part.
Beneath the genial exterior of the General there lay high intelligence and considerable determination. Thus the personnel and logistics problems of a vast command were managed quietly and successfully. He also did much to relieve the monotony of life in the Canal Zone [69] for all ranks by inaugurating such matters as visits to Cairo and leave camps in Cyprus.
His last tour in the Army was as GOC East African Command [70]. He took up his appointment in 1951 and directed operations against the Mau Mau rebellion which started in 1952. He was appointed CB in 1945 and a KBE in 1952 [71].
After his retirement from the Army he became Director of Civil Defence for the South Eastern Region, based in Tunbridge Wells, a post he held from 1955 to 1960 [72].
Appendix 4.
Lieutenant Ewen Arthur Cameron
Royal Field Artillery
Ewen Arthur Cameron was the brother of John Ancrum Cameron. The following is taken from the Commonwealth War Graves Commission web site in honour of the memory of Lieutenant Ewan who was killed in action during the Great War of 1914-1918.
In Memory of
EWEN ARTHUR CAMERON
Lieutenant
49th Brigade, Royal Field Artillery
who died on
Thursday, 16th December 1915. Age 20.
| | |
| --- | --- |
| Additional Information: | Son of Maj. Sir Maurice Alexander Cameron, K.C.M.G. (Royal Engineers, retired), of 81, Bedford Gardens, London, W.8., and the late Lady Cameron. |
Commemorative Information
Memorial:
YPRES (MENIN GATE) MEMORIAL, Ieper, West-Vlaanderen, Belgium
Grave Reference/
Panel Number:
Panel 5 and 9

Location:
Ypres (now Ieper) is a town in the Province of West Flanders. The Memorial is situated at the eastern side of the town on the road to Menin (Menen) and Courtrai (Kortrijk).
Historical Information:
The Menin Gate is one of four memorials to the missing in Belgian Flanders which cover the area known as the Ypres Salient. Broadly speaking, the Salient stretched from Langemarck in the north to the northern edge in Ploegsteert Wood in the south, but it varied in area and shape throughout the war. The Salient was formed during the First Battle of Ypres in October and November 1914, when a small British Expeditionary Force succeeded in securing the town before the onset of winter, pushing the German forces back to the Passchendaele Ridge. The Second Battle of Ypres began in April 1915 when the Germans released poison gas into the Allied lines north of Ypres. This was the first time gas had been used by either side and the violence of the attack forced an Allied withdrawal and a shortening of the line of defence. There was little more significant activity on this front until 1917, when in the Third Battle of Ypres an offensive was mounted by Commonwealth forces to divert German attention from a weakened French front further south. The initial attempt in June to dislodge the Germans from the Messines Ridge was a complete success, but the main assault north-eastward, which began at the end of July, quickly became a dogged struggle against determined opposition and the rapidly deteriorating weather. The campaign finally came to a close in November with the capture of Passchendaele. The German offensive of March 1918 met with some initial success, but was eventually checked and repulsed in a combined effort by the Allies in September. The battles of the Ypres Salient claimed many lives on both sides and it quickly became clear that the commemoration of members of the Commonwealth forces with no known grave would have to be divided between several different sites. The site of the Menin Gate was chosen because of the hundreds of thousands of men who passed through it on their way to the battlefields. It commemorates those who died in the Salient before 16 August 1917. Those who died after that date are named on the memorial at Tyne Cot, a site that marks the furthest point reached by Commonwealth forces in Belgium until nearly the end of the war. New Zealand casualties are commemorated at Tyne cot and on memorials at Buttes New British Cemetery and Messines Ridge British Cemetery. The Ypres (Menin Gate) Memorial now bears the names of more than 54,000 officers and men whose graves are not known. The memorial, designed by Sir Reginald Blomfield with sculpture by Sir William Reid-Dick, was unveiled by Lord Plumer in July 1927.
REFERENCES
Books
1. BLACK, A. & C. Who Was Who, 1929-1940. London, 1941.
2. BORWICK, F. Clifton College Annual and Register, 1862-1912. J.W. Arrowsmith, Ltd., Bristol, 1912.
3. COUNCIL OF CLIFTON COLLEGE. Clifton College Register, 1812 to 1962. J.W. Arrowsmith, Ltd., Bristol, 1962.
4. PAKENHAM-WALSH, R.P. The History of the Corps of Royal Engineers, 1938-1948. Volume VIII. The Institution of Royal Engineers, Chatham, Kent, 1958.
5. PRAVAL, K.C. The Red Eagles: A History of Fourth Division of India. Vision Books, New Delhi, 1982.
6. SANDES, E.W.C. The Indian Sappers and Miners. The Institution of Royal Engineers, Chatham, Kent, 1948.
7. STEVENS, G.R. Fourth Indian Division. McLaren and Son Limited, Toronto, 1948.
8. VERMA, S. and ANAND, V.K. The Corps of Indian Engineers, 1939-1947. Historical Section, Ministry of Defence, Government of India, Delhi, 1974.
Correspondence
1. Letter from John C.W. Lyon to the author, dated 15 August 2001.
2. Letter from John C.W. Lyon to the author, dated 1 September 2001.
Documents
1. BRIGGS, F.H. Funeral Tribute to John Ancrum Cameron, 3 September 1996.
2. BRISTOL DISTRICT PROBATE REGISTRY. Last Will and Testament of John Ancrum Cameron, dated 19 November 1996.
3. GENERAL REGISTER OFFICE. Certified Copy of an Entry of Birth, BXBZ 263855, dated London, 24 July 2001.
4. GENERAL REGISTER OFFICE. Certified Copy of an Entry of Death, QWBDXZ 005591, dated London, 16 July 2001.
Internet Web Sites
1. COMMONWEALTH WAR GRAVES COMMISSION.
2. McINTYRE, A. Scottish Regiments, The Black Watch, 1856-1869. www.scotsearch.org
Periodicals
1. London Gazette, 23 May 1946.
2. London Gazette, 27 April 1951.
3. The Monthly Army List, June 1926.
4. The Monthly Army List, October 1935.
5. Supplement to the Royal Engineers Journal, December 1996.
6. The Royal Engineers Journal, September 1936.
7. The Royal Engineers Journal, June 1987.
8. The Royal Engineers Journal, August 1997.
9. The Royal Engineers Quarterly List, April 1930.
10. The Royal Engineers Quarterly List, April 1931.
11. The Royal Engineers Quarterly List, January 1932.
12. The Royal Engineers Quarterly List, October 1932.
13. The Royal Engineers Quarterly List, January 1933.
14. The Royal Engineers Quarterly List, April 1933.
15. The Royal Engineers Quarterly List, April 1934.
16. The Royal Engineers Quarterly List, July 1934.
17. The Royal Engineers List, 1943.
18. The Royal Engineers List, May 1970.
19. The Royal Engineers List, November 1983.
20. The Royal Engineers List, November 1997.
ENDNOTES
[1] Certified Copy of an Entry of Birth, General Register Office, BXBZ 263855, dated 24 July 2001. His birth was registered in Kensington, Sub-District of Kensington Town, County of London on 14 September 1903 by C.R. Barnes, Registrar. The informant of his birth was his father.
[2] Who Was Who, 1929-1940, p. 211.
[3] Funeral Tribute to J.A. Cameron by F. Henry Briggs.
[4] Wellington College Register, 1859-1962, p. 165.
[5] Funeral Tribute to J.A. Cameron by F. Henry Briggs.
[6] Ibid.
[7] The Army List, June 1926, p. 335a.
[8] Wellington College Register, 1859-1973, p. 81.
[9] Royal Engineers Quarterly List, April 1930, p. xii.
[10] SANDES, p. 641.
[11] This medal is in the author's collection.
[12] SANDES, p. 641.
[13] Royal Engineers Quarterly List, January 1932, p. xi.
[14] Ibid.
[15] Royal Engineers Quarterly List, October 1932, p. xi.
[16] Royal Engineers Quarterly List, January 1933, p. xi.
[17] Royal Engineers Quarterly List, April 1933, p. xxv.
[18] Royal Engineers Quarterly List, April 1934, p. xi.
[19] Ibid.
[20] Ibid.
[21] Major H.C. Taylor.
[22] Viceroy Commissioned Officers.
[23] Other Ranks, or Indian enlisted men.
[24] J.A. Cameron's cousin John Crawford Wayland Lyon added that "he was loved, he was not tee total and he was eccentric. He was also a very clever man. India was a country he loved and whose people he helped."
[25] STEVENS, p. 162.
[26] Not an unusual set of circumstances and similar to the experience of the author during his time in the U.S. Army Engineers from 1960 to 1980.
[27] VERMA & ANAND, p. 132.
[28] STEVENS, p. 209.
[29] Ibid., p. 210.
[30] Ibid.
[31] Ibid., p. 226. Blundell was a modest officer as well as a courageous one. When his sister was approached for a photograph of him for the history of the 4th Indian Division, she replied: "A photograph of Jack in his uniform – à la Bond Street – does not exist. He could not see himself like that. He was a workman and a dreamer."
[32] PAKENHAM-WALSH, p. 415.
[33] R.E. Journal August 1997, p. 172.
[34] STEVENS, pp.258-260.
[35] Ibid., p. 262.
[36] This medal is in the author's collection.
[37] This medal is in the author's collection.
[38] The author was not able to gain access to his service record at the Ministry of Defence due to an inability to locate a bona fide next-of-kin to request the records. An application for the records was attempted by one his Cameron's Godsons, but it was not successful.
[39] London Gazette, 23 May 1946.
[40] These medals are in the author's collection.
[41] London Gazette, 27 April 1951.
[42] This medal is in the author's collection.
[43] BRIGGS, F.H. Funeral Tribute.
[44] Ibid.
[45] In his will he indicates that he first went to live in the town of Bromyard in 1966.
[46] R.E. List, 1970, p. 31.
[47] The Monthly Army List, October 1935, p. 328b.
[48] The Royal Engineers List, 1943, p. viii.
[49] Ibid.
[50] R.E. List, 1983, p. 34.
[51] Although the author has access to the names of these individuals, they are not included here for privacy reasons.
[52] R.E. Journal Supplement, December 1996, p. 114.
[53] BRIGGS, F.H.
[54] Death Certificate.
[55] Probate Registry.
[56] This narrative is courtesy of Alastair McIntyre from his web site Scottish Regiments, The Black Watch, 1856-1869.
[57] Memoir by E.W.D.C. The Royal Engineers Journal, Volume L, September 1936, pp. 448-453.
[58] Major Sir Maurice Alexander Cameron, KCMG, R.E.
[59] Lieutenant Colonel Alexander Cameron, CB, 42nd Foot.
[60] The history of the Black Watch in the Indian Mutiny says that Lieutenant Colonel Cameron died of fever on the 9th of August 1857, and not of wounds.
[61] He entered Wellington College in the Summer Term of 1915 where he was Dormitory Prefect in Anglesey Dormitory. During his short time at Wellington, he was also Captain of the Shooting VIII. Cameron left Wellington College in 1915 and entered the Royal Military College at Woolwich, from which he was commissioned a Second Lieutenant in the Royal Engineers in 1916.
[62] He also graduated from the Royal Air Force Staff College in 1939.
[63] Including an assignment as GSO1 as a Brigadier.
[64] SHAEF = Supreme Headquarters Allied Expeditionary Force.
[65] His title while employed on this work was Commander, Special Projectiles Operation Group.
[66] DQMG = Deputy Quarter Master General.
[67] GHQ MELF = General Headquarters Middle East Land Forces.
[68] Loveday, daughter of Colonel W.D. Thomson.
[69] The Suez Canal.
[70] Actually this was his penultimate assignment. In 1953 he was appointed Deputy Commander in Chief, East Africa.
[71] He was also appointed a Commander of the Legion of Merit of the United States in 1945.
[72] In 1985 he was living at Springfield, Bilborough Road, Wollaton, Nottingham NG8 4DR.