16151 Engineer Clerk Staff Sergeant
FRANK ARTHUR HARRINGTON STILES
Royal Engineers
by
Lieutenant Colonel Edward De Santis
© 2017. All Rights Reserved
INTRODUCTION
This research dealing with Staff Sergeant Stile's military service has been compiled primarily from his military service papers obtained from the National Archives in the United Kingdom. Where other sources have been used, these sources have been noted in the Reference section at the end of this biographical narrative.
MILITARY SERVICE
Early Life and Enlistment
Frank Arthur Harrington Stiles was born in August of 1854 in London, Middlesex County, Ontario, Canada. He was the son of John Edgar and Evelyn Stiles of London, Ontario.
Frank enlisted for service in the Royal Engineers at Pembroke Dock in South Wales on the 12th of November 1878. He was recruited by Quartermaster Sergeant H. Saunders, R.E. at 10:30 A.M. on this date. How and why he got to England from Canada is not known.
At the time of his enlistment Frank was 24 years and 3 months of age. On his attestation documents he indicated that he was a Clerk by trade and that he was not an Apprentice. He was single and had not had any prior service in Her Majesty's forces nor had he ever been rejected for service in the Royal Navy or the Army. He enlisted for a period of 12 years without a bounty and indicated that he would be willing to serve for an additional period of 12 years if abroad.[1]
Stiles' Medical Certificate on Enlistment was approved by Surgeon Major H. Kelsall at Pembroke Dock on the day of his enlistment and Colonel W. Phillpotts, R.E., Commander Royal Engineers (C.R.E.) in South Wales signed the Certificate of Superintending Officer for his enlistment.[2]
On his attestation document Frank Stiles listed his parents and his brother, George Frederick Stiles, as his next of kin, all of London, Ontario, Canada.
Stiles swore the Oath of Attestation, with Special Authority[3] on the 13th of November 1878 at Pembroke Dock at 4 P.M. with Quartermaster Sergeant Saunders present as a witness. The oath was administered by Justice of the Peace Thomas McMaster. On the 21st of November 1878 the Certificate of Approving Field Officer for his enlistment was signed by Colonel Charles S. Aker, R.E. On this day he joined the ranks as a Sapper, Regimental Number 16151, although his service reckoned from the 13th of November.
Physical Description

[4]
Stiles' Description on Enlistment form contained the following information:
| | |
| --- | --- |
| Apparent age: | 24 years. |
| Height: | 5 feet 11¼ inches. |
| Chest measurement: | 3 feet 1 inch. |
| Complexion: | Fair. |
| Eyes: | Blue. |
| Hair: | Light brown. |
| Distinctive marks: | None. |
| Religion: | Church of England. |
Stiles description at the time of his discharge from the Army was as follows:
| | |
| --- | --- |
| Apparent age: | 46 years and 6 months. |
| Height: | 6 feet. |
| Chest measurement: | 42 inches. |
| Complexion: | Fair. |
| Eyes: | Blue. |
| Hair: | Brown. |
| Distinctive marks: | None. |
| Trade: | Clerk. |
Medical Information
Very little medical information is contained in the records of Frank Stiles during his time in the Army except that he was admitted to the Royal Hospital at Chelsea, London on the 19th of February 1901 for an undisclosed ailment or more likely for a medical examination in conjunction with his discharge from the Army.[5]
Marriage and Family Information
Frank Arthur Harrington Stiles married Frances Louisa Rose at West Kensington Park Chapel, Hammersmith, Middlesex, with leave, on the 10th of December 1884.[6] He was a Corporal at the time of his marriage. Frank and

Frances Stiles would have five children before Frances dies in 1917. In addition to Frank having Harrington as one of his middle names, all three of his sons would be given the additional middle name of Harrington. Searches through census

records in both England and Canada did not produce any connection between the family name Stiles and the family name Harrington.

Table 1. Dates and Places of Birth of the Children of Frank and Frances Stiles.
| | | |
| --- | --- | --- |
| Child's Name | Date of Birth | Place of Birth |
| Carrie Louisa Evelyn | 1 November 1888 | Old Brompton, Kent |
| Gwendoline | 5 November 1891 | Gibraltar |
| Frank Ernest Harrington[7] | 29 August 1894 | Gibraltar |
| Emily | 1 December 1896 | Gibraltar |
| George Edgar Harrington | 8 July 1902 | Farnborough, Hampshire |
| Frederick Henry Harrington | 2 September 1904 | Farnborough, Hampshire |
promotions, Conduct and Education
Promotions:
Table 2. The Dates of Promotions of Frank Arthur Harrington Stiles.
| | |
| --- | --- |
| Dates of Promotion | Rank |
| 13 November 1878 | Appointed Sapper on enlistment |
| 31 March 1881 | Appointed Unpaid Lance Corporal |
| 1 July 1881 | Appointed Paid Lance Corporal |
| 30 September 1881 | Promoted 2nd Corporal |
| 1 May 1883 | Promoted Corporal |
| 15 November 1885 | Promoted Sergeant |
| 7 July 1888 | Reduced by court martial to the rank of Sapper |
| 7 July 1889 | Returned to duty as a Sapper after one year of imprisonment. |
| 7 May 1891 | Appointed Lance Corporal. |
| 2 January 1897 | Promoted Sergeant |
| 2 January 1900 | Promoted Engineer Clerk Staff Sergeant |
Conduct:
Table 3. Summary of the Conduct of Frank Arthur Harrington Stiles.
| | |
| --- | --- |
| Date of Award | Offenses, Good Conduct Badges and Pay |
| 13 November 1880 | Awarded Good Conduct Pay at 1d per day.[9] |
| 13 November 1884 | Awarded Good Conduct Pay at 2d per day. |
| 29 May 1888 | Absent without leave for 10 days and probably in pre-trial confinement awaiting trial on the 8th of June 1888. |
| 6-7 July 1888 | Tried by District Court Martial (see note below). He was convicted of forgery, embezzlement, making fraudulent statements and absence without leave. He was reduced to the ranks and sentenced to 2 years at hard labour with one year of the sentence being remitted. |
| 8 July 1888 | Forfeited 1d of 2d Good Conduct Pay. |
| 6 July 1889 | Released from prison. Returned to duty as a Sapper. |
| 7 July 1890 | Restored Good Conduct Pay at 2d per day one year after release from prison. |
| 7 July 1892 | Awarded Good Conduct Pay at 3d per day. |
| 12 November 1896 | Awarded Good Conduct Pay at 4d per day. |
NOTE: A District Court Martial was intended to adjudge more serious charges, and was convoked by the commander of a brigade or military district. The president of the court martial had to be, if possible, a field grade officer and the
members, four or at least two, had to be officers from different corps, and must have served at least two years as such. The District Court Martial was authorized to sentence the accused soldier to imprisonment with or without hard labour for a period not exceeding two years, or could inflict lighter punishments. Expulsion from the service also could be decreed. The sentence of the court martial had to be confirmed by the commander of the district or brigade.
Education:
Table 4. Certificates of Education Awarded to Frank Arthur Harrington Stiles.[10]
| | |
| --- | --- |
| Date | Education |
| 11 February 1879 | Awarded a 2nd Class Certificate of Education. |
| 31 October 1893 | Awarded a 1st Class Certificate of Education. |
Service Details
Home Service
Following his enlistment Sapper Stiles was sent to the School of Military Engineering at Chatham, Kent for training as an engineer soldier.[11] From his service papers it appears that he remained at Chatham and served in either the Training Battalion or the Depot Battalion of the Royal Engineers for a considerable period of time.
On the 22nd of October 1886 he extended his service[12] and consented to serve under Part II of the Army Discipline and Regulation (A.D. & R.) Act of 1879[13] with his service being re-assessed in accordance with Section 192(5) of the Army Act of 1881.[14]
In July of 1888, Stiles then a Sergeant, was absent without leave for a period of 10 days and was subsequently court martialed for his offense. In addition to being absent he apparently committed forgery, embezzlement and made fraudulent statements, for which he was reduced to the rank of Sapper and served one year of imprisonment at hard labour (see Section 6 above under Conduct). Unfortunately his military records do not give any details of his offenses, but they apparently had to do with his need for money and an attempt by him to gain this money through illegal acts. He was married at the time and his wife was pregnant with their first child, a daughter born only four months after his imprisonment. Life for his wife and their infant daughter must have been hard while he served his term of imprisonment. He actually had been sentenced to two years imprisonment, but one year had been remitted. It is possible that the court martial board considered his wife's condition when passing sentence.
Upon his release from prison Stiles returned to duty as a Sapper and on the 26th of July 1890 he re-engaged to complete 21 years of service.[15] On Christmas Day 1890 he and his family departed England for duty at Gibraltar.
Gibraltar
It is difficult to determine to which unit Stiles may have been assigned at Gibraltar. When he arrived there four companies were serving on "The Rock." These included:
6th Field Company (from 1887 to 1899)
15th Field Company (from 1884 to 1898)
20th Fortress Company (1887 to 1899)
32nd Fortress Company (1890 to 1898)
There is no notation in his Statement of Services to indicate in which unit he served. The only clue to his unit is the name of the officer who made entries in his service record during the time that Stiles was at Gibraltar. That officer was Captain Harry Balfour Jones, R.E.[16]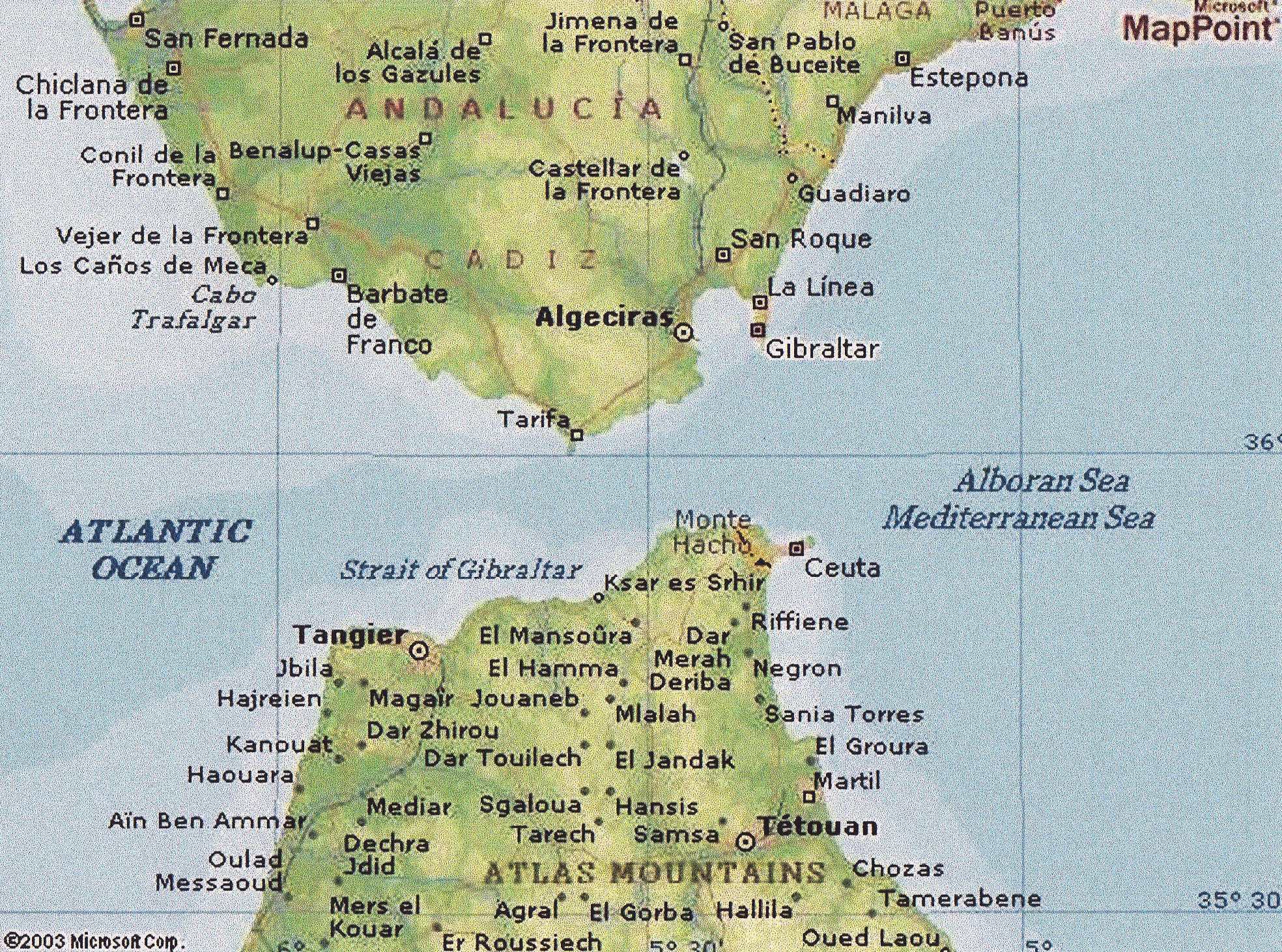 Figure 1. Gibraltar. Stiles Served at Gibraltar from December 1890 to September 1897.
(map from ExpediaMaps.com)
Home Service
On the 21st of September 1897, then Sergeant Stiles, his wife and three children, arrived home in England where he would serve for two years before being posted abroad again. On the 29th of April 1898 he elected to come under the Royal Warrant on messing allowance dated 2 April 1898.[17]
Once again, during his almost two years of service in the United Kingdom his unit is not indicated on his Statement of Services; therefore, his physical location and the nature of his duties could not be determined during this period. Entries in his Statement of Services made by officers might have provided hints as to his unit, but unfortunately the signatures of the officers are illegible as was often the case with soldiers' service papers.
South Africa
Sergeant Stiles departed England on the 14th of November 1899 for service in the Second Boer War in South Africa. He served in the Cape Colony and was present at the Battles of Paardeberg, Driefontein and Johannesburg.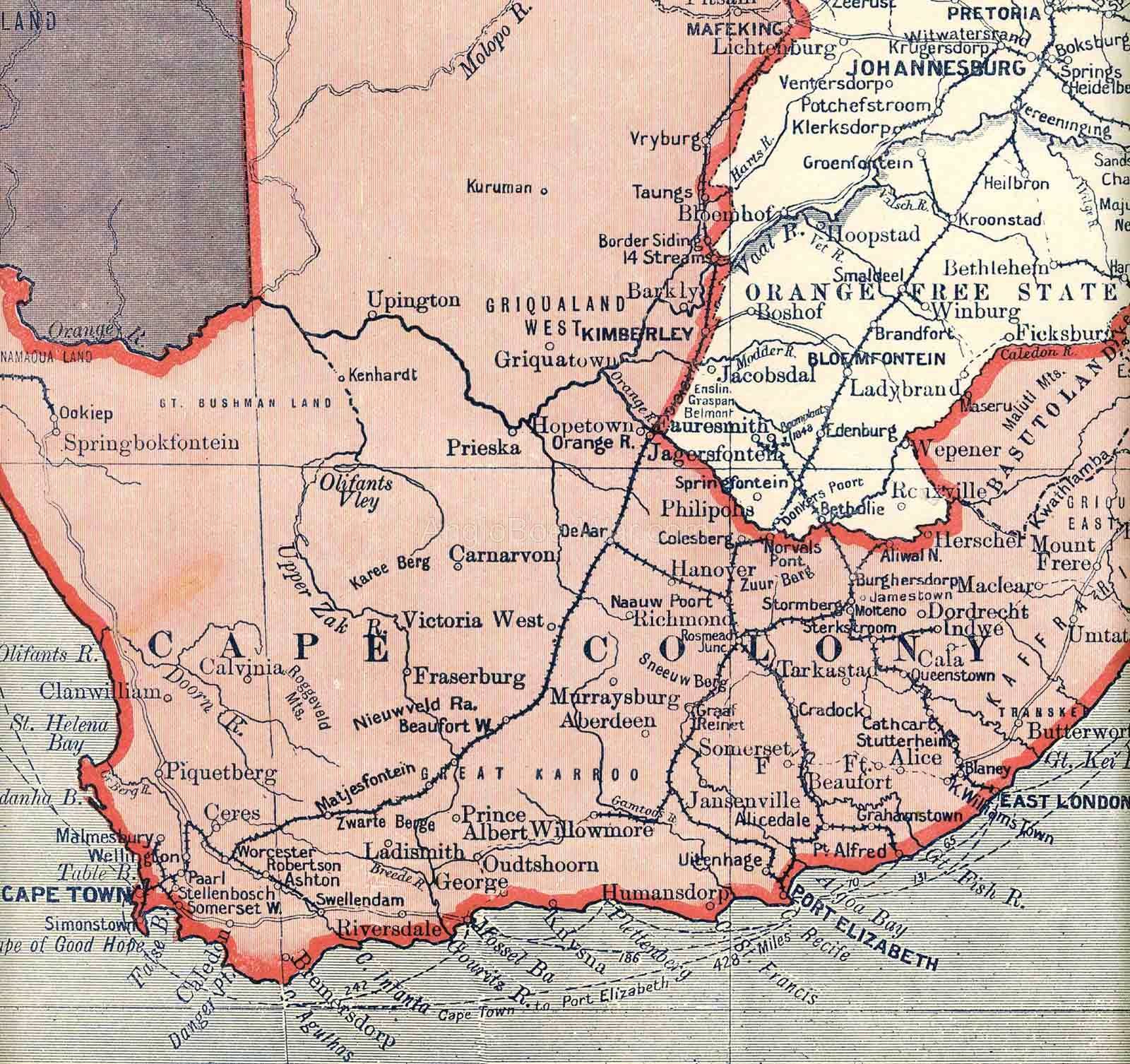 Figure 2. The Seat of the Second Boer War in the Cape Colony and Orange Free State.
(map from AngloBoerWar.com)
The Battle of Paardeberg[18] was a major battle during the Second Anglo-Boer War. It was fought near Paardeberg Drift on the banks of the Modder River in the Orange Free State near Kimberley.
Lord Methuen advanced up the railway line in November 1899 with the objective of relieving the besieged city of Kimberley (and the town of Mafeking, also under siege). Battles were fought on this front at Graspan, Belmont, and Modder River before the advance was halted for two months after the British defeat at the Battle of Magersfontein. In February 1900, Field Marshal Lord Roberts assumed personal command of a significantly reinforced British offensive.
The army of Boer General Piet Cronjé was retreating from its entrenched position at Magersfontein towards Bloemfontein after its lines of communication were cut by Major General John French, whose cavalry had recently outflanked the Boer position to relieve Kimberley. Cronjé's slow-moving column was intercepted by French at Paardeberg, where the Boer general eventually surrendered after a prolonged siege, having fought off an attempted direct assault by Lieutenant General Horatio Kitchener.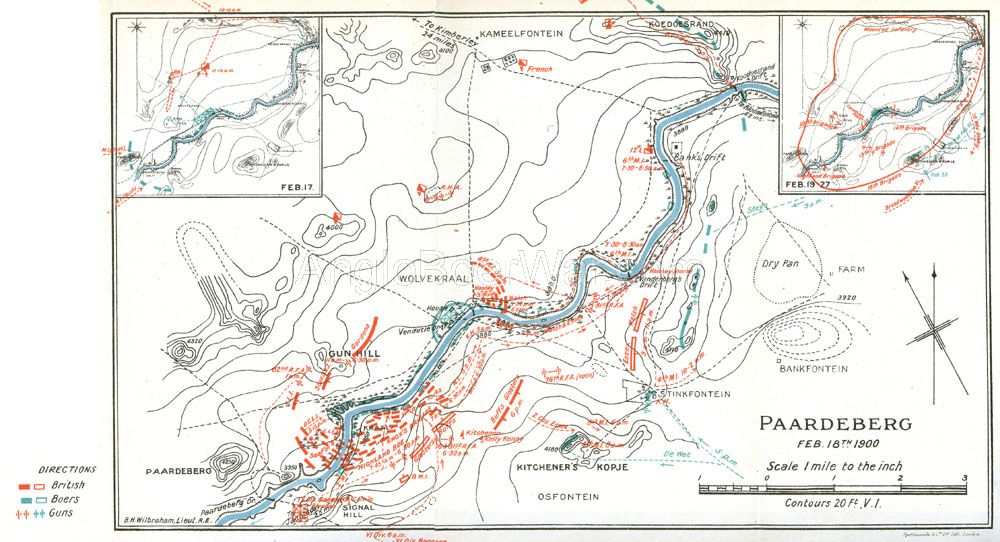 Figure 3. The Battle of Paardeberg, 18 February 1900.
(map from AngloBoerWar.com)
The Battle of Driefontein[19] on 10 March 1900 followed on the Battle of Poplar Grove. In the first half of 1900, the British made an offensive towards the two Boer republic capitals of Bloemfontein and Pretoria. The Boer forces under the command of Christiaan de Wet were holding a 7-mile (11 km) line covering the approach to Bloemfontein. Lord Roberts subsequently ordered a division under Lieutenant General Thomas Kelly-Kenny to attack the position from the front, while Lieutenant General Charles Tucker's division moved against its left flank. The Boers were subsequently forced to withdraw losing 100 men, while the British lost 424.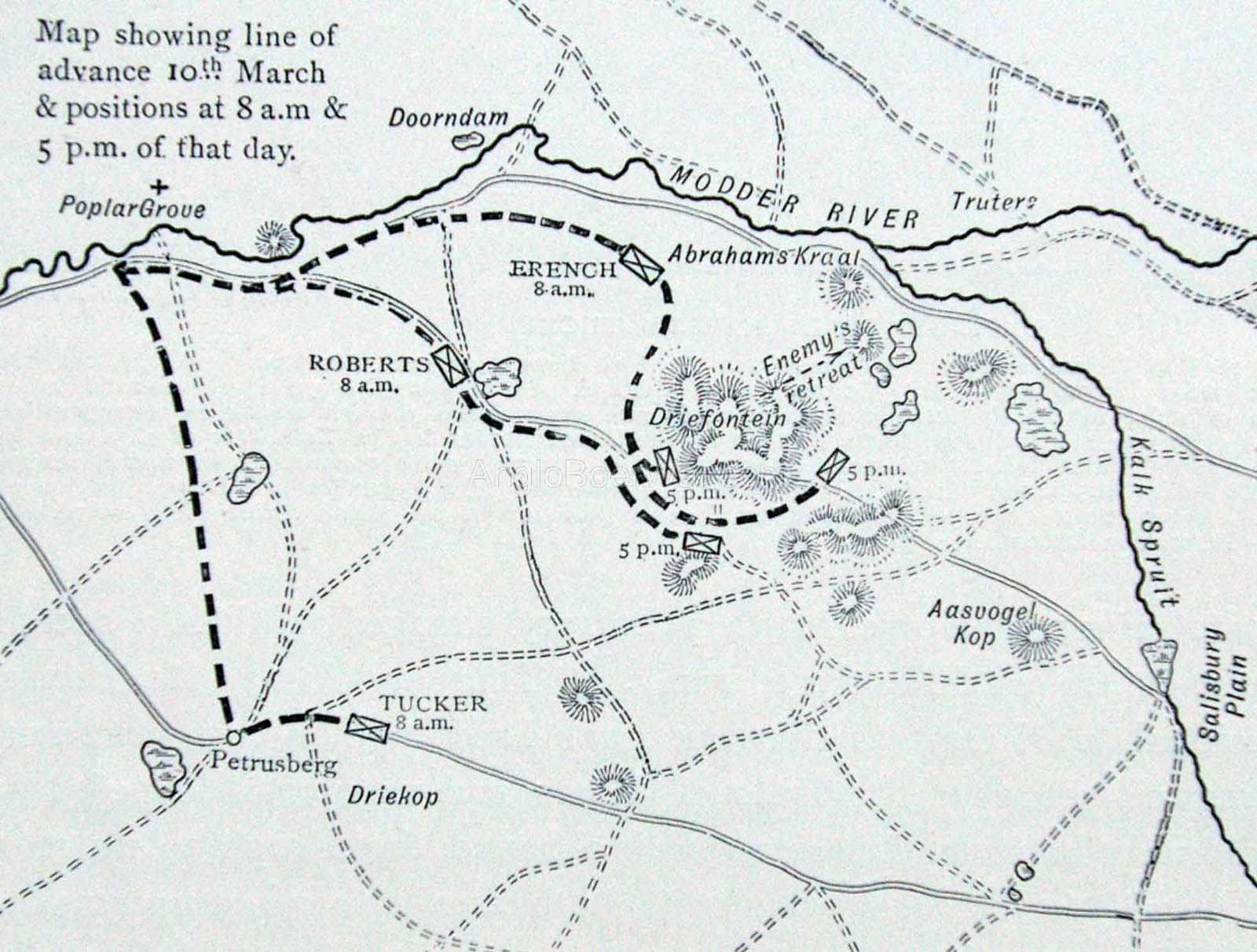 Figure 4. The Battle of Driefontein, 10 March 1900.
(map from AngloBoerWar.com)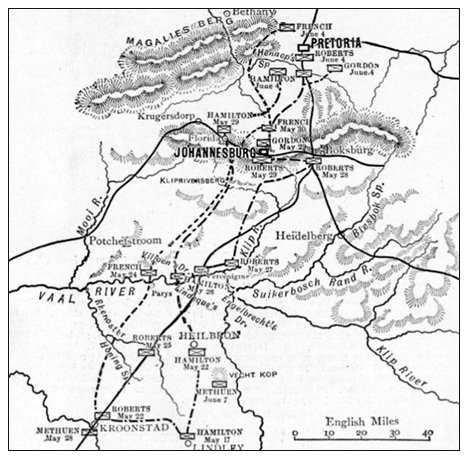 Figure 5. British Operations around Johannesburg.
(map from AngloBoerWar.com)
Stiles' Queen's South Africa Medal includes the clasps [CAPE COLONY] [PAARDEBERG] [DRIEFONTEIN] and [JOHANNESBURG]. What is stated in his service papers is that he took part in Lord Roberts' march from Enslin to Pretoria. On the 2nd of January 1900, only a month and a half after he left England, Stiles was promoted to the rank of Engineer Clerk Staff Sergeant. Presumably, this promotion took place in South Africa. His discharge papers indicate that he was a Clerk on the staff of the Engineer in Chief in South Africa, General Sir Elliott Wood, K.C.B., during his time on active service. In this staff position he probably would not have been actively engaged in field operations during the battles; that is, he would not have been at the "sharp end" of the action. However, his presence on the staff of the Engineer in Chief of Lord Roberts Army did earn him these clasps.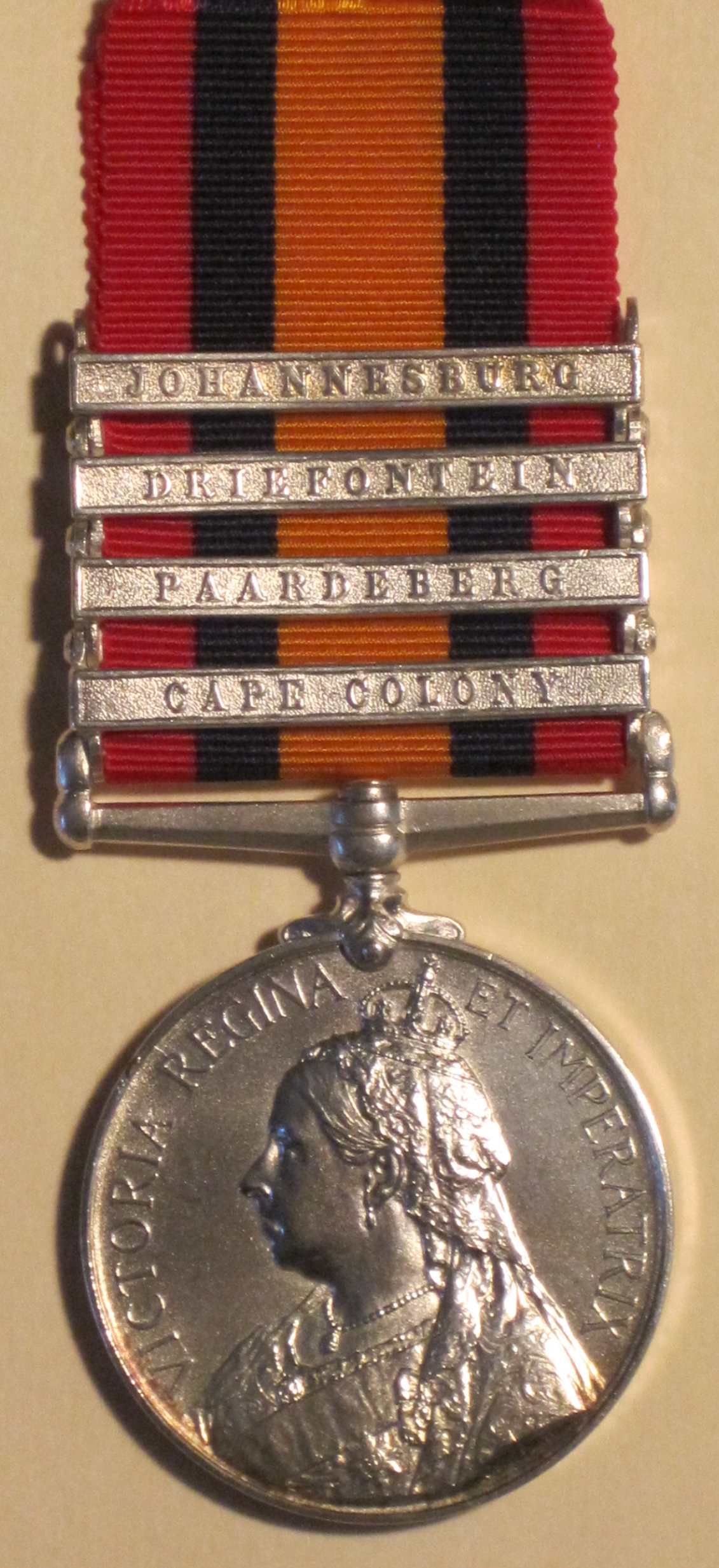 Figure 6. The Queen's South Africa Medal Awarded to 16151 Sergeant F.A.H. Stiles, Royal Engineers[20]
(photograph from author's collection)
Staff Sergeant Stiles arrived home from South Africa on the 15th of December 1900 as he neared the completion of his military service and prepared for his discharge. He had served in South Africa for a little over one year and although the war was still underway in its final phases he undoubtedly was sent home early since his time in service was about to expire. Upon his arrival in the United Kingdom he was placed on the Supernumerary Staff[21] while awaiting his discharge.
Discharge AND POST SERVICE LIFE
Discharge
Stiles service papers indicate that on the 6th of February 1901 his Soldier's Book was examined and correctly balanced and he indicated in writing that he had received all pay, allowances and clothing that were due him. He was discharged at Aldershot on the 12th of February 1901 in consequence of the termination of his second period of engagement in the Army. His service towards his engagement was reckoned at 22 years and 92 days and his service towards his pension at 21 years and 53 days. He had lost over a year's time towards his pension as a result of his being imprisoned as a result of his court martial. The table below provides a summary of his service.
Table 5. Summary of Service of Engineer Clerk Staff Sergeant Stiles.
Country

From

To

Total Time

Home

13 November 1878

24 December 1890

12 years & 42 days

Gibraltar

25 December 1890

20 September 1897

6 years & 270 days

Home

21 September 1897

13 November 1899

2 years & 54 days

South Africa

14 November 1899

14 December 1900

1 year & 31 days

Home

15 December 1900

12 February 1901

60 days

Total Service at Home:

14 years & 156 days

Total Service Abroad:

7 years & 301 days

Total Service:

22 years & 92 days
Staff Sergeant Stile's commander at the time of his discharge indicated that his conduct on discharge was Very Good and that he was in possession of four Good Conduct Badges. His discharge papers also indicated, under special qualifications in civil life, that "He is a very able & professional Clerk. Clerk to the Engineer in Chief, S. African Campaign." Staff Sergeant Stiles' discharge was confirmed by Colonel Charles Augustus Rochfort-Boyd, C.M.G., R.E. who at that time was the Commanding Officer of the Royal Engineers Train at Aldershot.
At the time of his discharge, Staff Sergeant Stiles indicated that his intended place of residence would be 5 Queen's Terrace, Queen's Road, in Farnborough, Hampshire.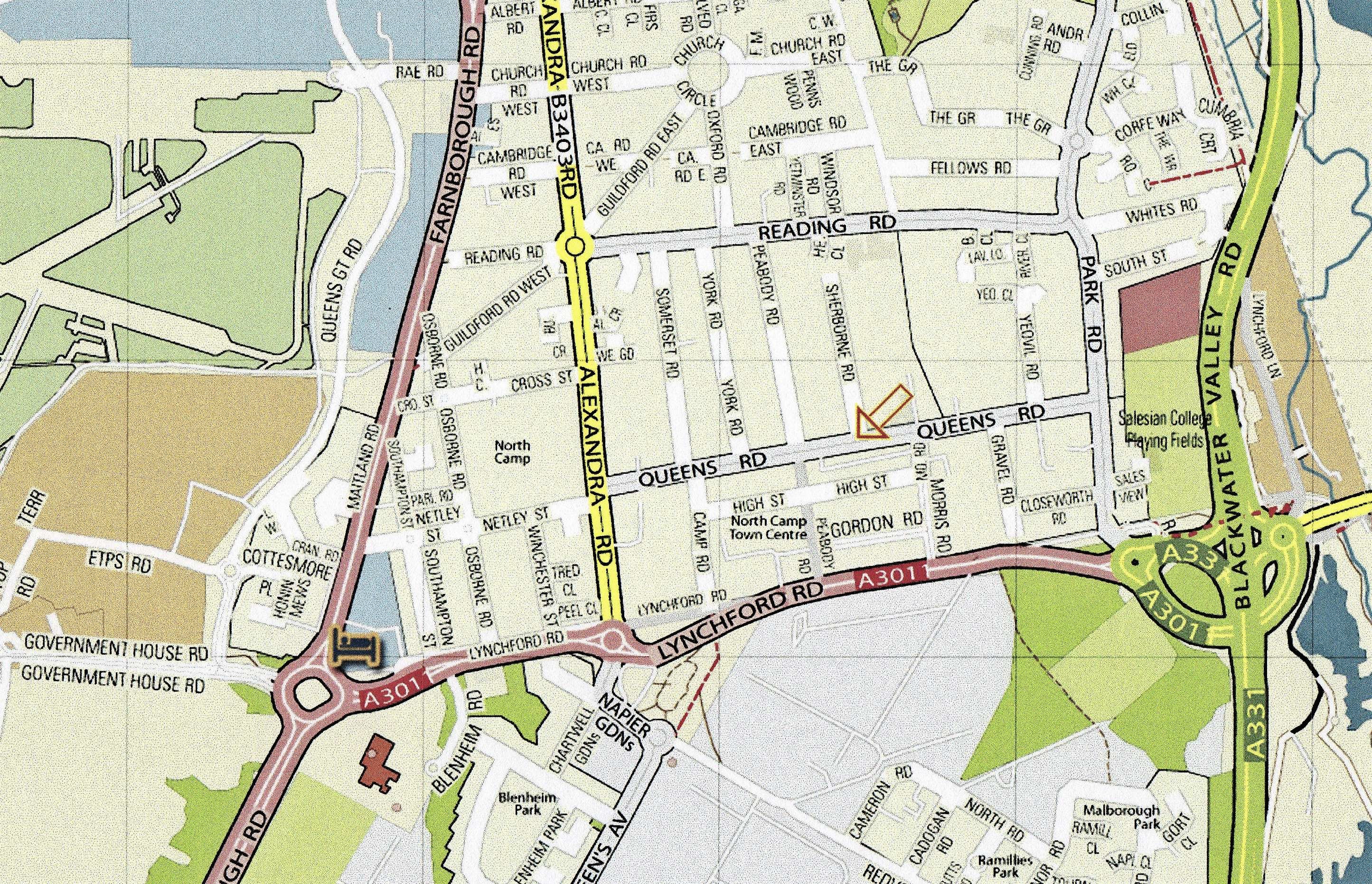 Figure 7. Queen's Road and Southampton Street, Farnborough, Hampshire.




(map from Streetmap.co.uk)

It may have been Stiles' intention to reside at the Queen's Road address when he left the Army, and indeed he may have for a short period of time. However, the family appears to have settled into an address on Southampton Street just to the west of Queen's Road (two blocks west of North Camp) within three years after his discharge.

Post Service Life

Frank Arthur Harrington Stiles and his family were living on Southampton Street in Farnborough, Hampshire in 1904 when his son Frederick was born. Frank Stiles was employed as a Superintendant with the B.H. Assurance Corporation. When his son Frank Ernest enlisted in the Royal Engineers in 1908, he joined up in Dublin, Ireland.[22] It is not clear from Frank Ernest's service papers whether the entire Stiles family was living in Dublin at that time or whether he was living there alone or with another family.

Frank's wife, Frances Louisa Stiles, died in 1917 (age about 45 years) and was buried at the Victoria Road Cemetery in Farnborough, Hampshire.[23] It might be assumed, therefore, that Frank and Frances may have moved from Ireland back to Farnborough sometime between 1908 and 1917, if in fact they ever went to Ireland.

The Stiles Children

George Edgar Harrington Stiles lived at 33 Bendemeer Road, Putney, Wandsworth, London from 1933 to 1938. He died in December 1972 at Stoke-on-Trent, Staffordshire, age 70 years.

Frederick Henry Harrington Stiles died in March of 1973, age 69. His lived in Westminster, London at the time of his death.

Frank Ernest Harrington Stiles died on the 3rd of April 1978, age 84. His residence at the time of his death was 110 Croxted Road, London, SE21. His will was probated on the 19th of July 1978 at Brighton. Frank Ernest left an estate valued at £11,411.

No trace could be found of either Gwendoline or Emily Stiles as they probably had married and searches for them on genealogical web sites could not be made without knowing their married names.



REFERNCES

Books

1. BAKER-BROWN, W. The History of the Corps of Royal Engineers, Volume IV. The Institution of Royal Engineers, Chatham, Kent, 1952.
2.

CHELTENHAM COLLEGE.

Cheltenham College Register, 1841-1889.
5.

LARIMORE, F.B. The Army Long Service and Good Conduct Medal: The British Army System for Rewarding Good Conduct, Long Service and Meritorious Service 1830-1930.

Orders and Medals Research Society, September 2014.
Census Data
2.

1901 England Census for Frank Arthur Harrington Stiles.

3.

1911 England Census

for Frank Ernest Stiles
,
Kent
,
Gillingham.
Internet Web Sites
1.

Frances Louise Stiles in the Web: Global, Gravestone Photograph Index, 1265-2014, Ancestry.com web site.

2.

British Military Law and the Death Penalty (1868-1918).

https://chs.revues.org/782

4.

https://en.wikipedia.org/wiki/Battle_of_Paardeberg
Official Registers
1. Surrey, England, Church of England Baptisms, 1813-1912 for George Edgar Harrington Stiles, South Farnborough, St Mark, 1899-1907.
3.

George Edgar H. Stiles, London Electoral Register, 1832-1965, Putney Ward, Wandsworth, 1933 to 1938.
4. Frederick Henry H. Stiles, Surrey, England, Church of England Baptisms, 1813-1912.
7. Frederick Henry H. Stiles, England & Wales, Civil Registration Death Index, 1916-2007.
Pension Records
1. Proceeding on Attestation (War Office Form W.O. 498).

2. Description on Enlistment.

3. Statement of Services.
4. Military History Sheet.
5. Proceedings on Discharge (Army Form B. 268).
ENDNOTES
---