532598 Driver CECIL STEPHEN BAKER
Royal Engineers
by
Lieutenant Colonel Edward De Santis ©2008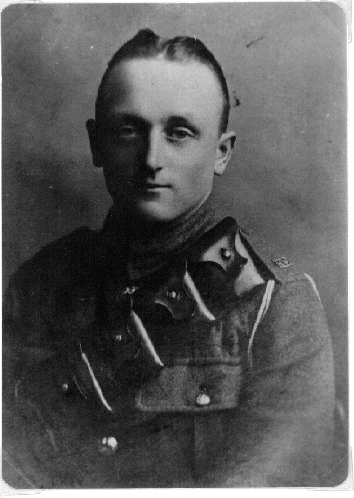 Cecil Stephen Baker was born at New Cross, Kent. He enlisted in the Royal Engineers at Brighton, Sussex and was assigned to the 478th (South Midland) Field Company with the 48th Division. While with the 48th Division, Baker served in France and Flanders. His company took part in the following actions: Albert: 1-13 July 1916, Bazentin: 14-17 July 1916, Pozieres: 23 July - 3 September 1916, and Ancre: 13-18 November 1916
The 478th Field Company was subsequently transferred to the 61st Division and continued to serve in France and Flanders. While with the 61st Division the company took part in the actions at Langemarck: 16-18 August 1917, Cambrai: 20 November - 3 December 1917, St. Quentin: 21-23 March 1918, Rosieres: 26-27 March 1918, Estaires: 9-11 April 1918, Hazebrouck: 12-15 April 1918, Bethune: 18 April 1918, Selle: 17-25 October 1918, and Valenciennes: 1-2 November 1918.
Driver Baker died in France on the 8th of November 1918. He is buried at St. Sever Cemetery, France, Part II. For his service his family was awarded the British War Medal, Victory Medal and Memorial Plaque.
REFERENCES
1. Soldiers Died in the Great War.
2. Battle Honours of the Royal Engineers. The Royal Engineer Journal, 1925-1932.
3. Commonwealth War Graves Commission.